Valentine's Day is just around the corner, and if you're anything like me, you love showing your boyfriend or husband some extra love and appreciation on this special day.
But let's be real – finding the perfect gift can sometimes be a bit of a challenge. That's where I come in to save the day!
In this blog post, I've rounded up 5 incredible homemade Valentine's gifts that are sure to put a big smile on your man's face.
And the best part? You don't need to be a crafting genius to pull these off – they're simple, fun, and oh-so-creative!
So, grab your crafting supplies and get ready to spread the love with these fantastic gift ideas.
Trust me; you won't want to miss out on these sweet surprises that'll make him feel cherished and adored.
Keep reading, and let's make this Valentine's Day unforgettable together!
Valentine's Day Made Easy: Creative Gifts for Boyfriends and Husbands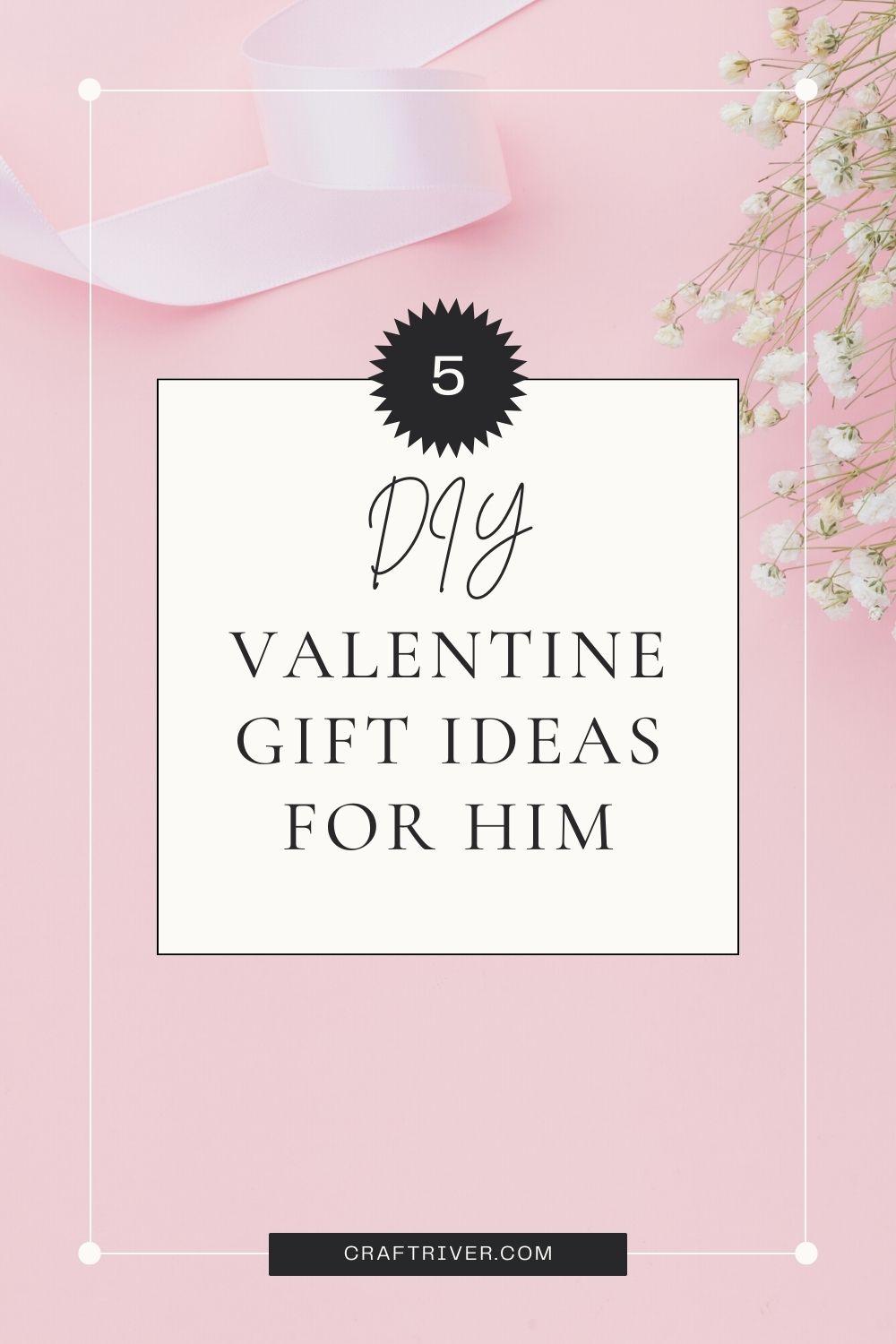 Valentine's Day, the day of love and affection, is just around the corner.
As we strive to express our feelings for that special someone in our lives, finding a gift that perfectly encapsulates our emotions can sometimes feel like an overwhelming task.
But fear not! This year, I am here to make your Valentine's Day planning a breeze with a list of creative gifts tailored specifically for boyfriends and husbands.
From personalized keepsakes to adventurous experiences, get ready to surprise your loved one like never before.
Say goodbye to cliché gifts and hello to heartfelt gestures that will leave a lasting impression on this day dedicated to love.
Valentine Gift Idea 1: Personalized Love Coupons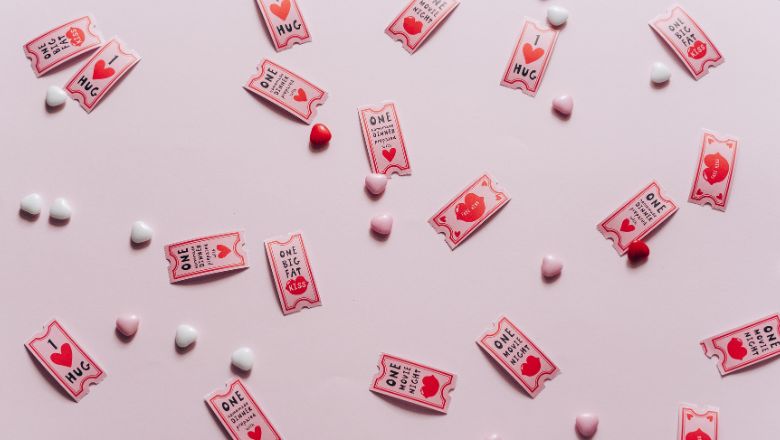 Ready to embark on a journey of love and laughter? Look no further than our first fantastic gift idea: Personalized Love Coupons!
These little tokens of affection are like magic tickets that can bring a smile to your partner's face whenever they please.
Get ready to shower your loved one with sweet surprises and thoughtful gestures that'll make their heart flutter!
Step 1: Unleash Your Inner Picasso
Let your creativity run wild as you design these adorable coupons! You don't have to be a professional artist; a dash of color and some cute doodles will do the trick. Get some colorful pens, markers, or even stickers to add that extra oomph. Remember, it's all about the personal touch!
Step 2: The Sweetest Promises
Now, think about the sweet promises you want to make to your significant other. "One Free Back Massage," "Cooking Your Favorite Dinner," "A Day of Your Choice," and "Movie Marathon Night" are just a few ideas to get you started. Tailor the coupons to match your partner's interests and what makes them feel special.
Step 3: A Dash of Romance
Take it up a notch by adding a romantic flair to your love coupons. "Redeem for a Candlelit Dinner," "Your Wish is My Command," or "A Night of Stargazing" will surely melt their heart. Don't be afraid to mix in some playful and cheeky coupons too, like "Choose the Movie, No Complaining Allowed!"
Step 4: Putting it Together
You've designed your love coupons, and now it's time to assemble them. You can create a cute booklet using colored paper and ribbons or simply place them in a small box. The presentation is all part of the fun!
Bonus Tip: Surprise Delivery
Want to make it even more exciting? Sneak the love coupons into your partner's bag, coat pocket, or anywhere they'll discover them unexpectedly. The element of surprise will make it even more delightful!
And there you have it – your Personalized Love Coupons are ready to be shared with your special someone. These little treasures will remind your partner of your affection and bring a little bit of love into their life whenever they need it most.
Valentine Gift Idea 2: DIY Memory Jar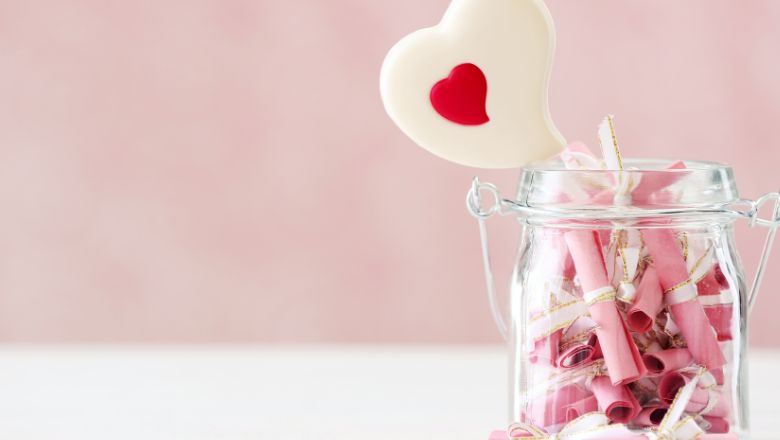 A jar filled to the brim with cherished memories and heartwarming notes – that's the magic of our next gift idea: the DIY Memory Jar.
Get ready to take a trip down memory lane and create a gift that will touch your partner's soul and remind them of all the beautiful moments you've shared!
Step 1: Finding the Perfect Jar
The first step is to find a suitable jar or container to hold your precious memories. It could be a mason jar, an old-fashioned glass container, or even a decorated box. Make sure it's something that holds sentimental value and reflects your partner's taste.
Step 2: Nostalgia in Writing
Now comes the fun part! Write down special memories, heartfelt notes, or reasons why you love your partner on small pieces of paper. You can recall your first date, the day you said "I love you," or any other significant event that has brought you closer together.
Step 3: The Unveiling
Fill the jar with all the little love notes and memories you've written. Imagine the joy and surprise on your partner's face as they start unfolding each piece, reliving the beautiful moments you've shared. It's a gift that keeps on giving!
Step 4: Personal Touch
Add a personal touch to your memory jar by decorating it with ribbons, stickers, or photographs of the two of you. This will make it even more special and show the effort you put into creating this heartfelt present.
Bonus Tip: Memory Jar for Two
Why not turn it into a joint project? Invite your partner to write their memories and notes and add them to the jar. It'll be a delightful collaboration that celebrates your love together.
And there you have it – your very own DIY Memory Jar filled with precious moments and love. This gift is a beautiful reminder of your journey together and the love that grows stronger with each passing day.
Valentine Gift Idea 3: Handmade Gourmet Treats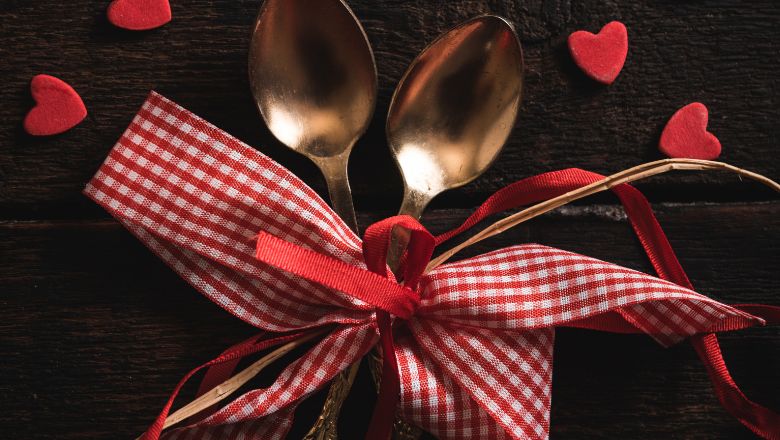 Food, they say, is the way to a person's heart. And what better way to express your love than through delicious Handmade Gourmet Treats?
Get ready to don your chef's hat and whip up some mouthwatering delights that will make your partner's taste buds dance with joy!
Step 1: Deciding on the Treats
Start by choosing the gourmet treats you want to create. Think about your partner's favorite flavors and treats that hold a special place in your relationship. Whether it's decadent chocolates, delectable cookies, or scrumptious cupcakes, let your culinary imagination run wild.
Step 2: Simple Recipes, Big Flavors
You don't need to be a master chef to create gourmet treats. Look for simple yet impressive recipes online or in cookbooks. A batch of homemade chocolate truffles or heart-shaped cookies can be just as delightful as anything from a fancy patisserie.
Step 3: Put Love into Baking
As you prepare the treats, infuse them with love and care. Bake with a smile on your face, knowing that each morsel is made with affection for your partner. The secret ingredient is always love!
Step 4: Elegant Packaging
Presentation is key! Once your treats are ready, charmingly package them. Use pretty boxes, ribbons, or decorative containers to make your handmade gourmet treats look like they're straight out of a bakery.
Bonus Tip: Romantic Tasting Experience
Turn the gifting into an experience! Set up a romantic tasting session for your partner with the treats you've made. Light some candles, play soft music, and indulge in your culinary creations together.
And voilà – you've now become a gourmet chef with a heartwarming twist. These handmade treats are not just delicious; they are a true labor of love that your partner will savor with every bite.
Valentine Gift Idea 4: Customized Photo Collage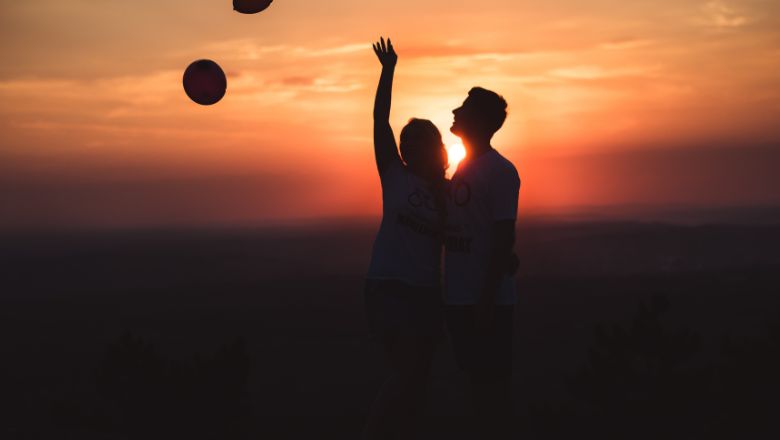 They say a picture is worth a thousand words, and our next gift idea – the Customized Photo Collage – speaks volumes about your love story!
Get ready to create a visual masterpiece that captures the beautiful moments you've shared and the love that binds you together.
Step 1: Selecting the Perfect Photos
Begin by gathering your favorite photographs. Choose snapshots that hold special meaning, whether it's from your first vacation together, a milestone celebration, or just candid moments that make you smile. These photos will be the building blocks of your heartfelt collage.
Step 2: Setting the Scene
Find a canvas or poster board that will serve as the backdrop for your photo collage. Consider the size and orientation that best fits the space where your partner will display this loving gift.
Step 3: Arranging with Love
Now comes the fun part – arranging the photos on the canvas! You can go for a structured grid or create a more artistic, collage-style arrangement. Place the pictures with care, making sure to leave space for any personal touches you want to add later.
Step 4: Personalizing the Collage
Add a sprinkle of creativity and personalization to your collage. Write sweet captions or love notes beside the photos, use decorative stickers or washi tape, or even include pressed flowers to add an extra touch of sentimentality.
Bonus Tip: Frame It with Love
Consider framing your photo collage to give it a polished look. Choose a frame that complements the colors and style of your collage, and watch as your partner's eyes light up with joy when they see their memories beautifully displayed.
And there you have it – your very own Customized Photo Collage that tells the story of your love in pictures. It's a gift that showcases the journey you've taken together and the memories you've created along the way.
Valentine Gift Idea 5: DIY "Open When" Letters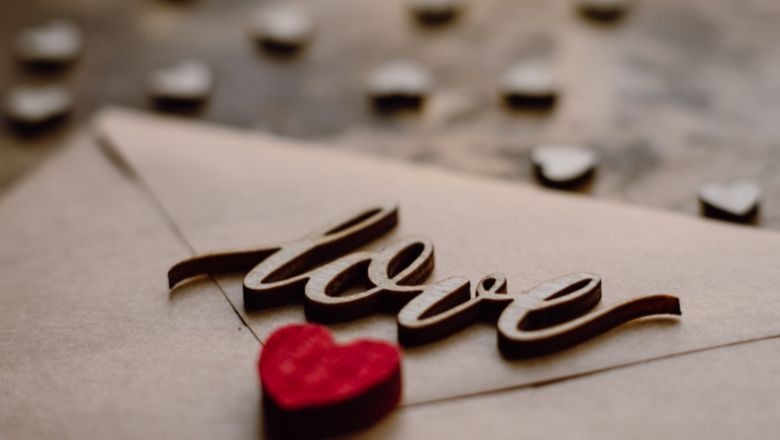 Get ready to create a gift that keeps on giving – our final idea is the heartwarming and thoughtful DIY "Open When" Letters.
These little bundles of love are like hugs in an envelope, waiting to brighten your partner's day whenever they need it most.
Let's dive in and spread some love with this delightful and ongoing surprise!
Step 1: The "Open When" Themes
Start by brainstorming different emotions or occasions for your letters. Consider moments like "Open When You're Feeling Down," "Open When You Need a Laugh," "Open When You're Missing Me," or "Open When You're Celebrating a Success."
Tailor these letters to your partner's personality and the things that make them tick.
Step 2: Pour Your Heart Out
Write heartfelt letters for each theme, expressing your love, support, and encouragement. Share sweet memories, inside jokes, or simply words of reassurance that'll lift their spirits. These letters are a true testament to your bond and the strong connection you share.
Step 3: Decorating the Envelopes
Now comes the fun part – decorating the envelopes! Let your creative side shine as you design each envelope to match its corresponding theme. Add stickers, doodles, or even little surprise treats inside to make the experience extra special.
Step 4: Staying Organized
Label each envelope with the "Open When" theme, and arrange them neatly in a box or tie them together with a pretty ribbon. It's all about presentation, and your partner will be touched by the thought and effort you put into this gift.
Bonus Tip: Add Small Surprises
Include small surprises in some of the envelopes, like photos of the two of you, gift cards, or sweet treats. These little extras will make each "Open When" experience even more delightful!
And there you have it – your very own DIY "Open When" Letters that will bring comfort, joy, and smiles to your partner whenever they need it. It's a gift that shows your unwavering love and support, even from a distance.
From the Heart: Personalized Presents That Last
You've made it to the end of our heartfelt journey through 5 amazing homemade Valentine's gifts for your boyfriend or husband.
How awesome is that? I hope you're feeling inspired and ready to shower your special someone with all the love and creativity you've got!
From those adorable love coupons that'll make him smile for days to the mouthwatering homemade treats that'll have him swooning, you've got a treasure trove of ideas to make this Valentine's Day extra special.
The best part? These gifts came straight from your heart, and that's what truly matters.
Remember, it's not about the fancy wrappings or the price tag; it's about the thought and effort you put into making these gifts with your own two hands. Your creativity and love have no limits, and this Valentine's Day is your canvas to paint a picture of affection and joy.
Now go forth, my crafty friend, and make this Valentine's Day a celebration of love, laughter, and all things homemade. You've got this, and your boyfriend or husband is in for a delightful surprise!