Can you believe it's almost time to bid farewell to another year and welcome a brand new one?
New Year's Eve is just around the corner, and you know what that means – it's time to plan an epic celebration!
I don't know about you, but I'm always on the lookout for exciting and budget-friendly ways to throw an unforgettable bash.
That's why I've put together this blog post to share 5 fantastic DIY New Year's Eve party ideas that will make your night truly magical.
Whether you're hosting a cozy get-together with close friends or a lively soirée with the whole gang, these ideas are sure to add that extra sparkle to your festivities.
From dazzling decorations to fun-filled games and mouthwatering treats, I've got it all covered.
So, stick around and get ready to discover some seriously awesome ways to ring in the New Year with style and pizzazz!
Countdown to Fun: 5 Creative DIY New Year's Eve Party Ideas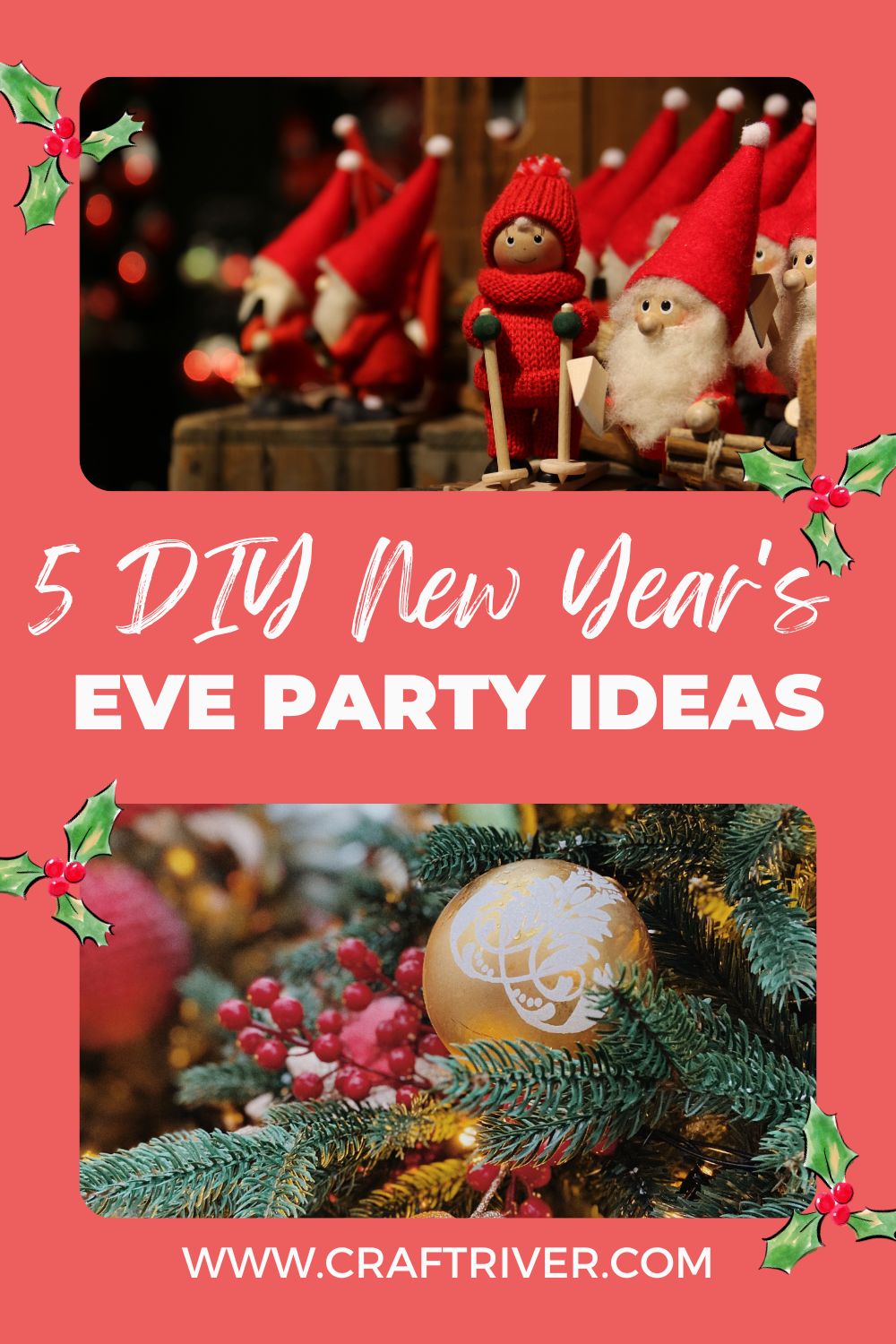 Ring in the New Year with a bang! If you're tired of the same old parties and want to add some sparkle to your celebrations, look no further.
I've got 5 DIY New Year's Eve party ideas that will light up the night and leave your guests in awe.
From glittery decorations to deliciously creative cocktails, these ideas are guaranteed to make your party one for the books.
Sparkling Decor: DIY New Year's Eve Party Ideas to Light up the Night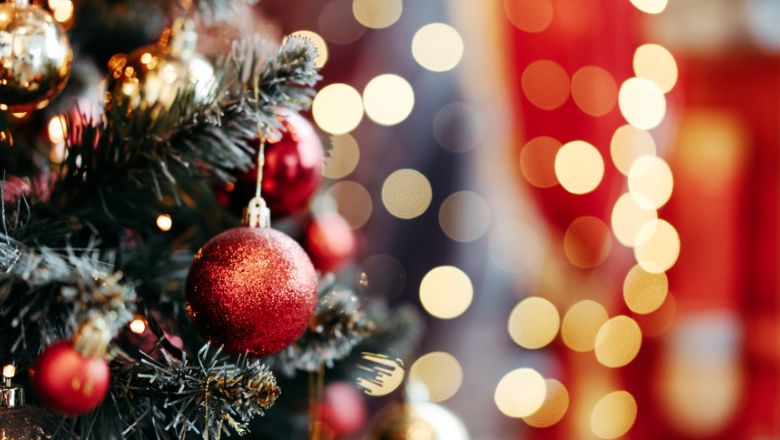 Alright, party planner extraordinaire, it's time to bring on the sparkle and light up your New Year's Eve bash with some dazzling DIY decor!
Get ready to impress your guests and create a mesmerizing ambiance with these fantastic ideas.
DIY Glittery Balloon Centerpieces
You know what they say, balloons make everything better! To add a touch of glitz to your party, let's craft some fabulous glittery balloon centerpieces.
It's super easy – all you need are some plain balloons, glitter, and glue.
First, apply a thin layer of glue to the surface of the balloon, and then sprinkle the glitter all over it. You can use a single color or mix different shades for a stunning effect.
Once the glue dries, you'll have beautiful and shiny balloons that are perfect for your New Year's Eve celebration.
You can even attach them to weights or place them in clear vases to create eye-catching centerpieces for your tables.
Handmade Confetti Poppers
What's a New Year's Eve party without confetti, right? But forget about the store-bought ones – we're going to make our confetti poppers!
Grab some empty toilet paper rolls or small containers, and decorate them with colorful wrapping paper or stickers.
Fill them up with biodegradable confetti, and voilà! You've got yourself some fabulous DIY confetti poppers ready to bring fun and excitement to your countdown.
Just make sure to point them upwards when you pop them for a confetti shower that'll leave everyone smiling.
Customized DIY New Year's Eve Banners
Let's add a personal touch to your party decorations with custom-made banners!
Grab some cardstock or thick paper in your favorite colors, cut out letters to spell "Happy New Year" or any other festive message you like, and string them together with twine or ribbon.
For an extra creative flair, use glitter or metallic markers to make your banners sparkle. Hang them on walls, doorways, or even across the mantelpiece.
These banners will set the tone for your celebration and let your guests know they're in for a good time.
With these DIY sparkling decor ideas, you're well on your way to creating a New Year's Eve party that will leave your guests in awe.
Countdown to Fun: Creative DIY New Year's Eve Party Games and Activities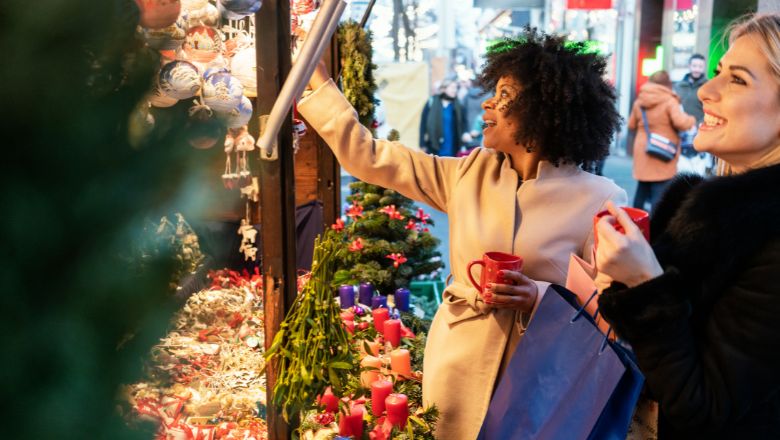 Oh, the countdown to fun has just begun!
Get ready to entertain your guests with some creative DIY New Year's Eve party games and activities that will keep everyone smiling and laughing all night long.
DIY Photo Booth Props
You know what they say – pics or it didn't happen! Set up a photo booth corner at your party with some DIY photo booth props.
Grab some wooden dowels or sticks and attach fun props like oversized glasses, hats, mustaches, and even speech bubbles made from colored cardstock.
Let your guests unleash their inner models and strike their best poses for the camera.
Don't forget to provide a backdrop with glitzy sequin fabric or metallic foil curtains to add a touch of glamour to those snapshots!
New Year's Eve Scavenger Hunt
Want to add an element of adventure to your celebration? How about organizing a New Year's Eve scavenger hunt?
Before the party starts, hide small party favors or clues throughout your venue.
Create a list of fun challenges that guests need to complete to find them.
You can include tasks like "Find the hidden party hat" or "Take a selfie with three different guests." Get creative with the clues and make them relevant to your party theme.
The first one to find all the items or complete all the challenges wins a fabulous prize!
DIY Memory Jar
As the year comes to a close, it's the perfect time to reflect on the good times.
Create a DIY memory jar where your guests can jot down their favorite memories from the past year. Provide small pieces of paper and colorful pens next to the jar.
Encourage everyone to write down moments that made them smile or achievements they're proud of.
By the end of the night, your memory jar will be filled with heartwarming notes that everyone can take home as a reminder of the joy and happiness shared during your New Year's Eve bash.
These creative DIY New Year's Eve party games and activities will add an extra layer of excitement to your celebration, creating cherished moments that your guests will talk about for years to come.
Toast to a Stylish New Year: DIY Party Decorations for a Glamorous Celebration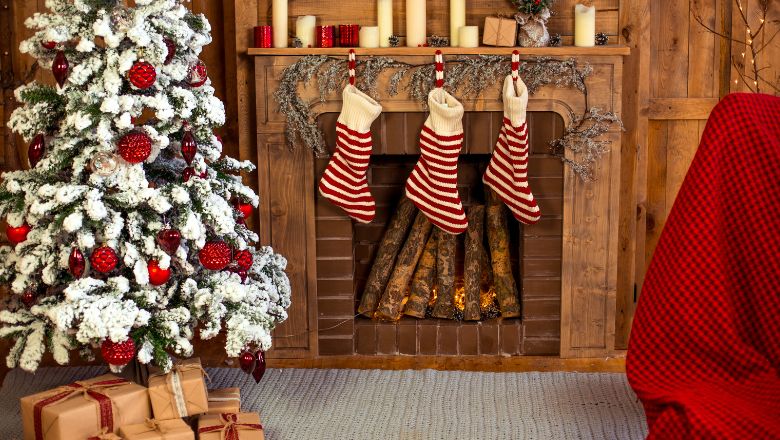 Get ready to raise your glass and toast to a stylish New Year with these glamorous DIY party decorations that will make your celebration truly unforgettable.
Let's add a touch of elegance and sophistication to your party atmosphere!
Elegant DIY Candle Holders
Nothing sets the mood for a chic and classy celebration like flickering candlelight.
Create your own elegant DIY candle holders to add a warm and inviting ambiance to your space. Grab some plain glass votive holders or mason jars and decorate them with adhesive rhinestones, lace, or metallic paint.
You can even use wine glasses or champagne flutes as candle holders by simply flipping them upside down.
Line these beauties along your dining table or scatter them strategically around the room to create a cozy and glamorous atmosphere.
DIY Glitter Champagne Bottles
Let's give your bubbly some extra pizzazz! Turn ordinary champagne bottles into sparkling masterpieces with some glitter and glue.
First, clean the bottle thoroughly and let it dry. Then, apply a layer of glue to the bottom half of the bottle or wherever you desire the glitter to be.
Sprinkle the glitter of your choice onto the glued area, gently pressing it down to ensure it sticks.
Let it dry completely, and voilà – you've got yourself dazzling DIY glitter champagne bottles that will be the stars of your toast when the clock strikes midnight!
Handcrafted New Year's Eve Party Hats
No New Year's Eve celebration is complete without party hats, but why settle for store-bought ones when you can create your fabulous designs?
Gather some cardstock or sturdy paper in various colors, and cut out hat shapes, ensuring they fit comfortably on your guests' heads.
Now, it's time to get creative! Decorate the hats with glitter, sequins, feathers, or even tiny fairy lights for an enchanting touch.
Don't forget to attach elastic strings or ribbons to keep the hats in place during the dancing and cheering!
With these DIY party decorations, your New Year's Eve celebration is sure to radiate elegance and glamour.
Cheers to Deliciousness: DIY New Year's Eve Food and Drink Ideas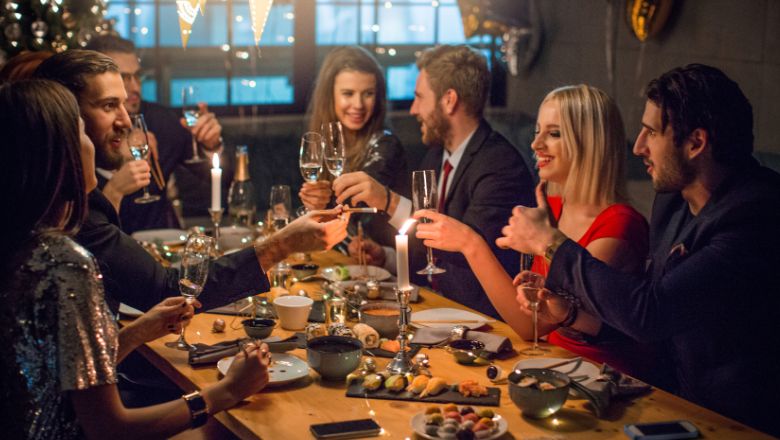 Get ready to indulge in some scrumptious delights as we raise our glasses to deliciousness!
These DIY New Year's Eve food and drink ideas will tantalize your taste buds and leave your guests craving for more.
Let's make sure no one leaves the party hungry or thirsty!
DIY Sparkling Mocktails
Who says mocktails can't be as fabulous as cocktails?
Let's craft some delightful and sparkling mocktails that everyone can enjoy.
Mix up some fruity concoctions using fresh juices like orange, pineapple, or cranberry, and top them off with sparkling water or soda.
Add a splash of grenadine or some muddled berries for a burst of color and flavor.
Serve these non-alcoholic wonders in fancy glasses with a garnish of fruit slices or mint sprigs for that extra touch of sophistication.
Your guests will love having a refreshing and delicious option to toast the night with!
Festive Appetizer Skewers
Let's get creative with our appetizers and serve them in a visually appealing way.
Create festive appetizer skewers that are not only delicious but also add a pop of color to your party spread.
Thread bite-sized pieces of cheese, cherry tomatoes, olives, and cucumber onto small skewers. You can also add cooked cocktail sausages or marinated tofu for more variety.
Arrange the skewers on a platter, and watch them disappear as your guests delight in these tempting and savory treats!
DIY Dessert Table Decorations
No celebration is complete without a sweet ending!
Let's add some decorative flair to your dessert table. Create a DIY dessert table backdrop using shimmering metallic streamers or glittery fabric.
Dress up your serving dishes with ribbons or sparkly accents to make your desserts stand out. For an extra special touch, label each dessert with a fancy card or mini chalkboard, showcasing the dessert's name and any special ingredients.
Your dessert table will become a delightful centerpiece that beckons your guests to indulge in these delectable treats!
With these DIY New Year's Eve food and drink ideas, your party will be a feast for the senses, ensuring your guests leave with satisfied taste buds and happy hearts.
Crafty Confetti: DIY New Year's Eve Party Favors and Accessories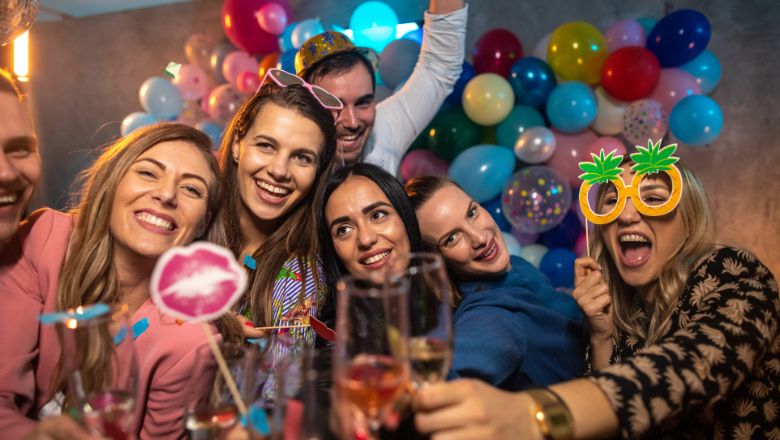 Let's end the night with a bang and some crafty confetti!
These DIY New Year's Eve party favors and accessories will add that final touch of magic to your celebration.
Send your guests home with a little something to remember the night by and make sure they leave with smiles on their faces!
Handmade Thank You Cards
What better way to show appreciation for your guests than with personalized thank-you cards?
Create handmade thank-you cards using colorful cardstock, markers, and stickers.
Write a heartfelt message inside, expressing your gratitude for their presence and wishing them a fantastic year ahead.
Your guests will be touched by this thoughtful gesture, and they'll have a keepsake to cherish the memories of your amazing New Year's Eve party.
DIY Party Favor Bags
Let's get crafty and put together some charming DIY party favor bags for your guests to take home.
Use small paper bags or fabric pouches as the base. Decorate them with glitter, ribbon, or even festive stickers that match your party theme.
Fill these bags with little treats like chocolates, mini party poppers, or small keepsakes that reflect the spirit of the night.
Seal the bags with a thank-you tag or a New Year's wish, and you'll have delightful party favors that will make your guests feel appreciated and cherished.
Creative DIY Party Hats for Guests
Keep the fun going even after the clock strikes midnight with custom-made DIY party hats for your guests.
Use plain paper hats or headbands as the base and let your creativity soar! Decorate the hats with sequins, feathers, pom-poms, or any other craft supplies you have on hand.
Don't forget to provide stickers or markers so your guests can personalize their hats too. These crafty party hats will add a playful touch to your celebration and make for fantastic photo opportunities!
With this crafty confetti of DIY New Year's Eve party favors and accessories, you'll ensure that your guests leave your celebration with hearts full of joy and memories to treasure.
Wishing You a DIY-tastic New Year: Embrace These Ideas for Your Celebration
If you're looking to host an unforgettable New Year's Eve bash, I highly recommend trying out these DIY ideas.
Trust me, you won't regret it! Embrace your inner craftiness, get your creative juices flowing, and let your imagination run wild.
Remember, it's not about how extravagant your party is, but the love and effort you put into it that will make it truly memorable.
So, whether you're celebrating with a small group of close friends or a lively crowd, these DIY New Year's Eve party ideas are the perfect recipe for an amazing night.
As we welcome the new year with hope and excitement, let's carry the spirit of DIY brilliance with us throughout the year. Happy crafting and here's to an incredible year ahead! Cheers!