Mother's Day is just around the corner, and you know what that means – time to celebrate the amazing women who make our world go 'round!
Now, I don't know about you, but I've always felt that the best gifts come from the heart. So, I thought, why not add a touch of creativity and personalization to this year's Mother's Day surprise?
In today's blog post, I'm thrilled to share with you 5 heartwarming DIY Mother's Day gift ideas that are sure to make her day extra special. We're talking about gifts that are as unique as your bond with your mom, and they're simple to make, even for us non-crafty folks!
So without further ado, let's make this Mother's Day unforgettable together!
Handmade Happiness: 5 DIY Mother's Day Gift Ideas to Cherish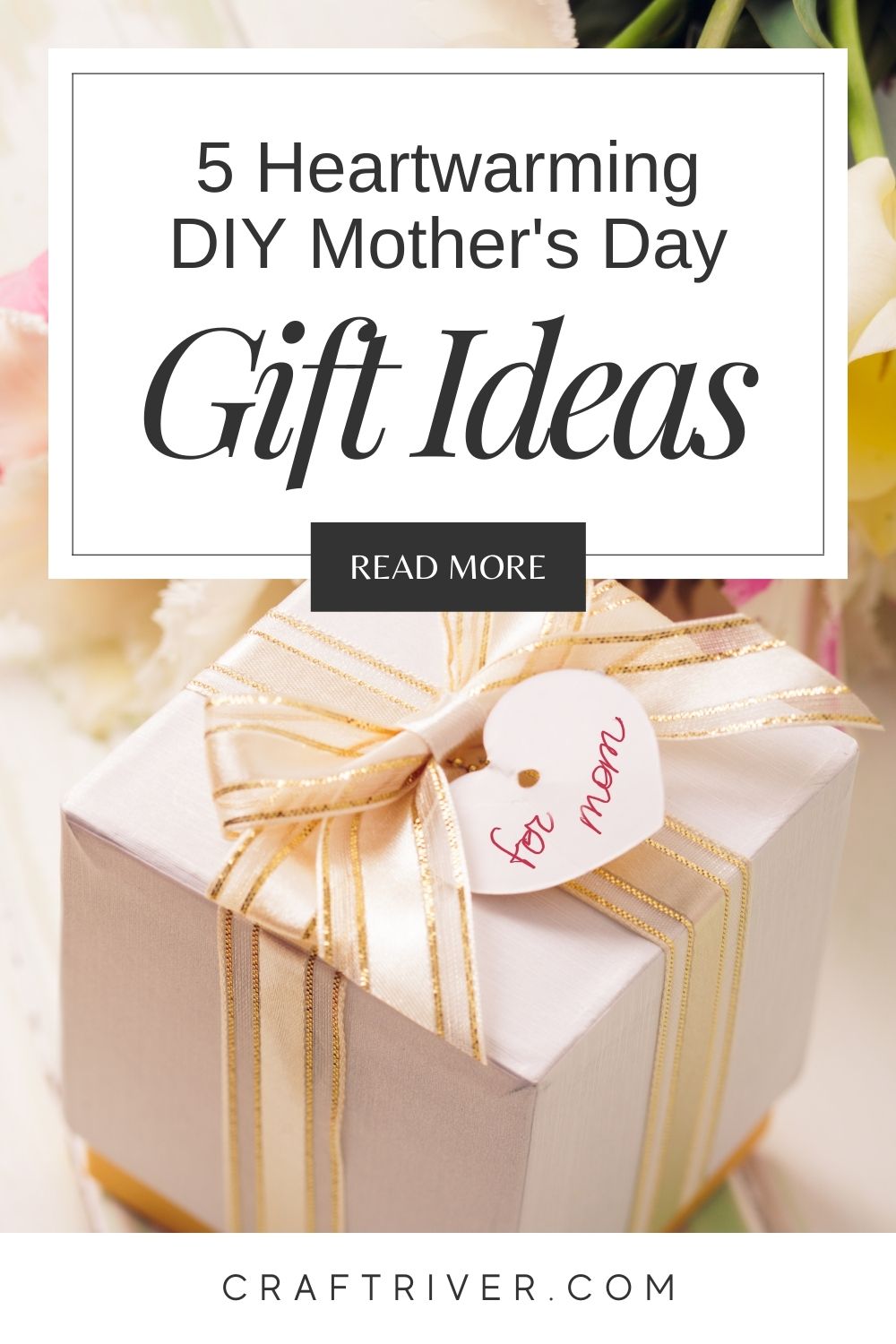 Mother's Day is just around the corner, and I can't help but feel the excitement in the air!
This year, instead of buying a generic gift from a store, why not try something more personal and heartfelt?
I've put together a list of five heartwarming DIY Mother's Day gift ideas that are sure to make your mom feel extra special.
From handmade photo albums to personalized candles, these gifts will show your love and creativity in the most beautiful way possible.
DIY Mothers Day Gift Idea #1: Customized Tea Blend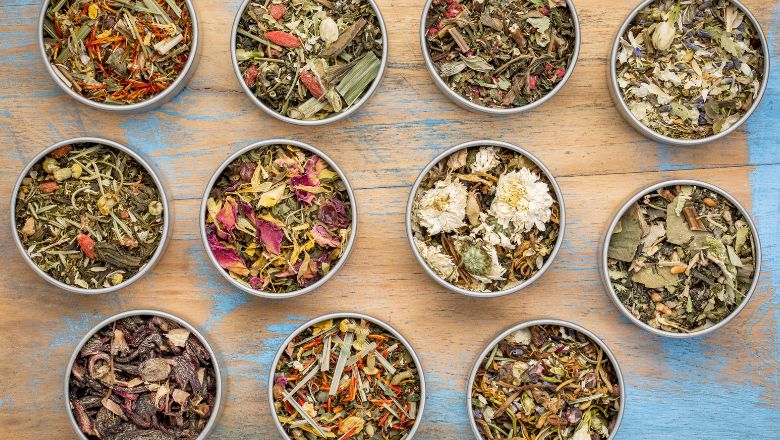 Let's brew up some love for Mother's Day with a DIY customized tea blend that's sure to warm your mom's heart (and her taste buds too!).
Get ready to sip on some creativity and create a delightful tea experience like no other.
Gather Your Tea-rific Supplies
To concoct the perfect custom tea blend, you'll need a selection of loose tea leaves, dried herbs, and aromatic spices.
Think of classic options like black, green, or herbal tea, and then spice things up with ingredients like chamomile, mint, cinnamon, or ginger.
Keep it fun and experiment with flavors – this is your chance to create a unique tea masterpiece!
Brew Up Your Signature Blend
Now comes the fun part – blending your custom tea!
Mix and match different tea leaves, herbs, and spices in a bowl until you find that perfect combination that makes your taste buds do a happy dance.
Be bold and adventurous, or keep it soothing and mellow – it's entirely up to you!
Package It with a Personal Touch
Let's make your tea blend gift extra special.
Fill up small, cute, airtight containers with your tea creation, and decorate them with personalized labels or stickers.
You can even add brewing instructions and a sweet note to make it feel like a warm hug from you to your mom.
Tea-riffic Tea Set
Now, if you want to take your tea gift to the next level, why not pair it with a fabulous tea set?
Find some beautiful teacups, a teapot, and maybe even a cute tea infuser for a complete tea-riffic experience.
Your mom will appreciate the thoughtfulness and the chance to enjoy her personalized blend of styles.
Now, what are you waiting for? Grab your tea leaves, unleash your inner tea alchemist, and craft the perfect cuppa for the perfect mom!
DIY Mothers Day Gift Idea #2: Personalized Photo Book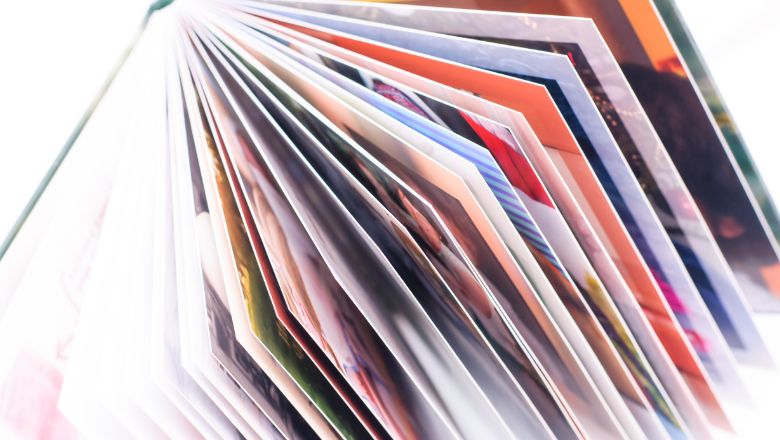 Why not capture all the precious moments and turn them into a magical keepsake for your wonderful mom?
A personalized photo book is a fantastic way to tell a beautiful story of your bond and create a treasure that she'll cherish forever.
Ready to dive into the world of memories? Let's go!
Gather Your Nostalgic Supplies
First things first, collect all those precious photos that hold special memories with your mom.
Dust off those old photo albums, dive into your digital archives and find the gems that showcase your journey together.
You'll also need a blank photo book, some colorful pens, and any crafty decorations you fancy.
Craft Your Heartwarming Tale
Now that you've got your photos, it's time to arrange them in your personalized photo book. Get creative with the layout, add captions or little stories to accompany each picture, and let the journey unfold. From heartwarming childhood memories to recent adventures, this book is all about celebrating your bond and the love you share.
Add a Splash of Creativity
Sprinkle some artistic flair into your photo book by using fun stickers, washi tapes, or even small pressed flowers.
The goal is to make each page as unique as the memories they hold, adding a touch of your personality to the whole experience.
Gift from the Heart
Once you've crafted your heartwarming tale, it's time to present it to your mom in the most heartfelt way.
Wrap the photo book in a lovely gift wrap, add a heartfelt note, and get ready for the moment when she'll open it and witness the love-filled journey you've put together.
And there you have it, a personalized photo book that is sure to tug at your mom's heartstrings. It's a gift that will transport her through time, reminding her of the beautiful moments you've shared.
DIY Mothers' Day Gift Idea #3: Handmade Bath Bombs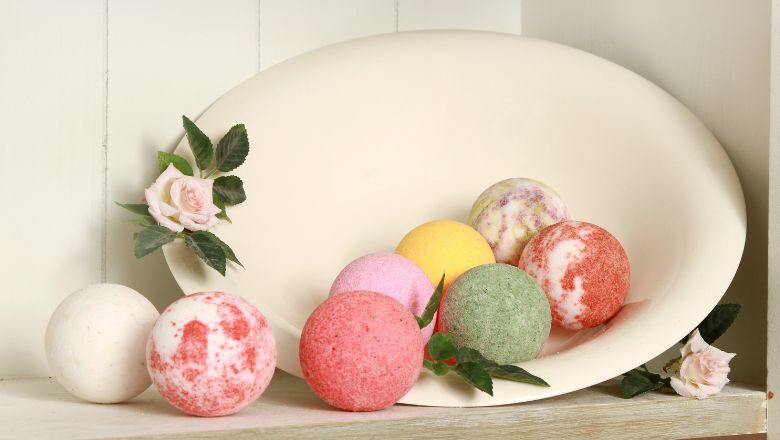 Get ready to turn bath time into a relaxing and aromatic spa experience with your very own handmade bath bombs.
These fizzy wonders will add a touch of luxury to your mom's self-care routine, making her feel pampered and loved.
Let's dive into the world of soothing scents and colorful bath-time fun!
Gather Your Bath-time Essentials
To create these delightful bath bombs, you'll need some simple and natural ingredients that you probably already have in your kitchen.
Grab some baking soda, citric acid, Epsom salts, essential oils (choose her favorite scents), and a splash of olive or coconut oil to bind everything together.
Oh, and don't forget some food coloring for those vibrant hues!
Fizz-tastic Bath Bomb Crafting
Now, it's time for the magical fizz!
In a large bowl, mix the dry ingredients – baking soda, citric acid, and Epsom salts.
In a separate small bowl, blend your chosen essential oils with the oil of your choice.
Slowly add the liquid mixture to the dry ingredients, stirring as you go.
Colorful and Creative
Let's add some color to the mix! Divide your bath bomb mixture into separate bowls and add a few drops of food coloring to each. Mix well until you get your desired shades. Remember, you're the artist here, so feel free to experiment with different colors and swirls!
Mold Your Bath-time Magic
Now comes the fun part – molding your bath bombs!
Pack each colored mixture tightly into silicone molds or small cupcake liners.
Pro-tip: you can add dried flowers or herbs to the molds for an extra touch of elegance.
Once they're molded, let the bath bombs dry for a few hours or overnight until they're firm.
Package with Fizz-tastic Charm
You've made these fizzy wonders, so let's package them with love!
Find a cute jar or gift box, arrange the bath bombs inside, and tie it up with a pretty ribbon or bow.
Don't forget to add a personalized tag or a sweet note to make it feel extra special!
This fizzy and fabulous gift idea will make your mom's bath time feel like a luxurious spa escape. The soothing scents and colors will add a touch of relaxation to her day, and she'll thank you for the delightful self-care treat!
DIY Mothers' Day Gift Idea #4: DIY Scented Candles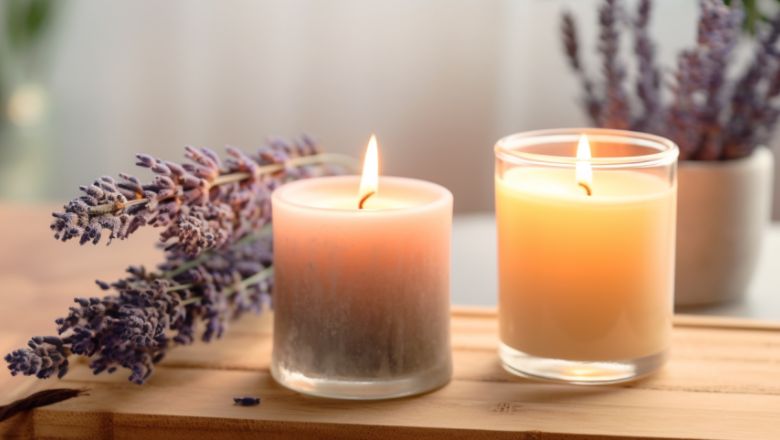 Get ready to light up your Mother's Day with some aromatic magic!
DIY scented candles are the perfect way to create a cozy and heartwarming gift for your amazing mom.
Let's dive in and make some fragrant wonders together!
Gather Your Supplies
First things first, let's get all the things you'll need to make these fabulous scented candles.
You'll want some candle wax (soy or beeswax are great options), wicks, candle containers (jars, teacups, anything fancy), essential oils (think lavender, vanilla, or citrusy scents), and some colorants if you want to add a pop of color to your candles.
Oh, and don't forget your creative spirit – it's the most essential ingredient!
Crafty Candle-Making Process
Now that you've got your supplies ready, let's start the candle-making fun!
Melt the wax in a double boiler or microwave (careful, no spills!), and while it's melting, secure the wicks to the bottom of your containers using a little melted wax as glue.
Once the wax is all melted, stir in your chosen essential oils.
Get playful with the scents – mix and match to create a custom fragrance that suits your mom's taste perfectly.
Pro-tip: go easy on the essential oils; you don't want your candles to be too overpowering.
Personalized Touch
Time to make these candles extra special! Consider adding dried flowers, small charms, or even bits of colorful tissue paper to the melted wax.
This will give your candles a unique and artistic flair that your mom will adore!
Package with Love
Now that your candles are ready to set, let's package them with some extra love.
Create cute little labels with heartfelt messages or use ribbons and bows to make them look fancy.
You can even design a custom candle gift box to make the presentation extra WOW-worthy!
Get those candles glowing, and enjoy making this lovely surprise for the one who deserves all the love in the world!
DIY Mothers Day Gift Idea #5: DIY Herb Garden Kit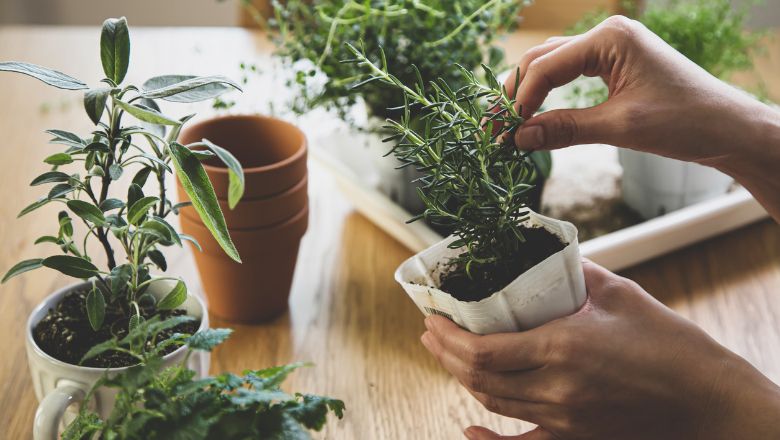 Let's bring the beauty of nature to your mom's doorstep with a DIY herb garden kit.
This lovely gift idea will not only add a touch of freshness to her home but also inspire her to create delicious dishes with homegrown herbs.
Ready to sow some seeds of love? Let's get gardening!
Gather Your Garden Essentials
To create this delightful DIY herb garden kit, you'll need some basic gardening supplies.
Grab some small pots or planters, potting soil, herb seeds (basil, mint, thyme, you name it!), and some plant markers.
Oh, and don't forget your green enthusiasm – it's the secret ingredient for a thriving garden!
Planting Your Green Wonders
Now it's time to sow the seeds of love!
Fill each pot with the potting soil and gently press the herb seeds into the soil. Water them lightly, making sure not to flood the little plant babies.
Place the pots in a sunny spot, and watch the magic of nature unfold as the herbs start to sprout.
Personalize Your Pots
Let's add a touch of personality to your herb garden kit!
Get creative with paint, markers, or even stickers to personalize each pot.
Write the names of the herbs on the plant markers to keep things organized and oh-so-cute!
Package with Greenery Galore
Now that your herb garden kit is all set and blooming, let's package it up with greenery galore! Find a charming basket or a cute box to hold the pots, and add some fresh sprigs of herbs for an extra touch of lushness.
Tie it all up with a pretty bow, and voilà – you've got a stunning and practical gift ready to delight your mom!
Green Love for All Seasons
Remember, this DIY herb garden kit is a gift that keeps on giving.
Your mom will enjoy the fresh herbs for her culinary adventures, and every time she tends to the garden, she'll think of you and the thoughtfulness behind this green treasure.
This is the perfect gift that nurtures both her green spirit and her passion for cooking, making it the perfect Mother's Day surprise.
Mom's Day Magic: Reflecting on the Beauty of DIY Gift Giving
Let's take a moment to appreciate the love and effort we poured into these DIY Mother's Day gifts. The joy of seeing our moms' faces light up with love and gratitude is a feeling we'll cherish forever.
Thank you for joining me on this creative journey! Let's keep the spirit of DIY gift-giving alive, not just on Mother's Day but on any occasion that calls for a touch of love and creativity.
Remember, it's the thoughtfulness and care we put into our gifts that make them truly special, and with each handmade surprise, we're building memories to treasure for a lifetime.
Cheers to the magic of DIY and the incredible love we have for our moms!