Everyone can benefit from extra storage in the home.
By making some changes to the way you view different spaces, you may be able to create some hidden storage without buying new, purpose-made storage items.  
Whether you just want to hide a few small items to de-clutter a room or you want to hide items from guests, creativity can help you take the full advantage of the space in your home,
In this article, I'll share with you 12 DIY hidden storage ideas to help you maximize your small spaces.
Without further ado, let's get started!
What Is a Hidden Storage? 
Hidden storage doesn't need to be huge; it could be a secret compartment in your coffee table or a small space behind a picture frame.
Of course, there are larger hidden storage spaces, it all depends on what you need.
In this DIY hidden storage solutions article, I'll share with you tips and ideas for every room in your home.
What Kind of Hidden Storage Do You Need? 
Deciding on what you want to store and where is the first question.
Do you want a clutter-free bathroom? Or, maybe you need a place to hide everything from your crafting hobby?
Once you have these questions answered you can begin to plan what you need to make your storage.
Save yourself some money by upcycling old furniture to create something new and amazing for your home. 
Now let's take a look at how we can create space you never knew you had!
12 Sneaky DIY Hidden Storage Ideas
3 Hidden Storage Ideas For Living Room
DIY Coffee Table With Storage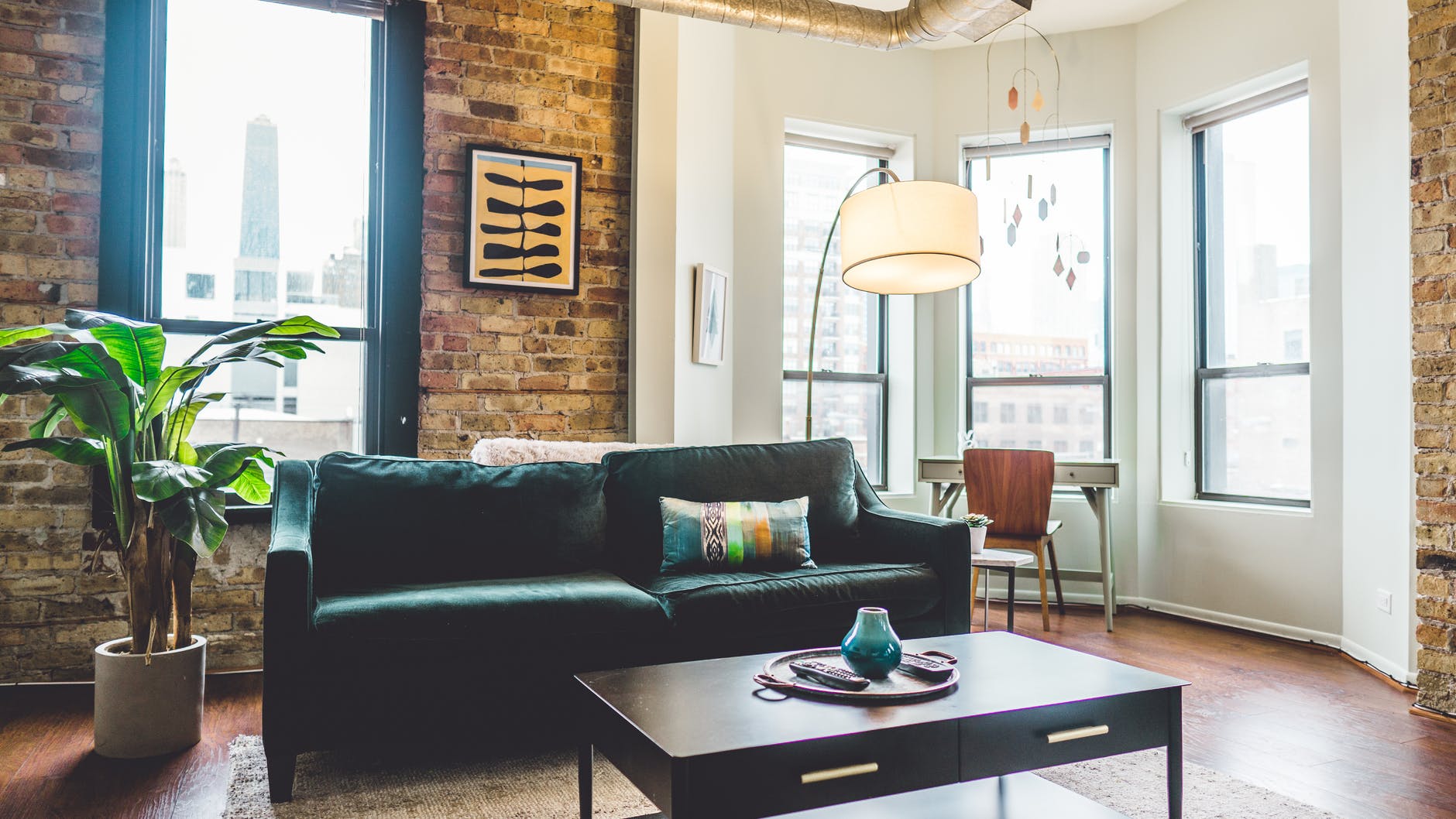 Do you have a coffee table without storage?
Upcycle it to create a top opening draw.

Remove the top of the table and insert an MDF base at the bottom of the frame.

Add hinges when replacing the tabletop to make the opening.
You can also create a draw by cutting a hole into the table frame and inserting a small thin drawer, perfect to store TV remote controls, magazines, etc.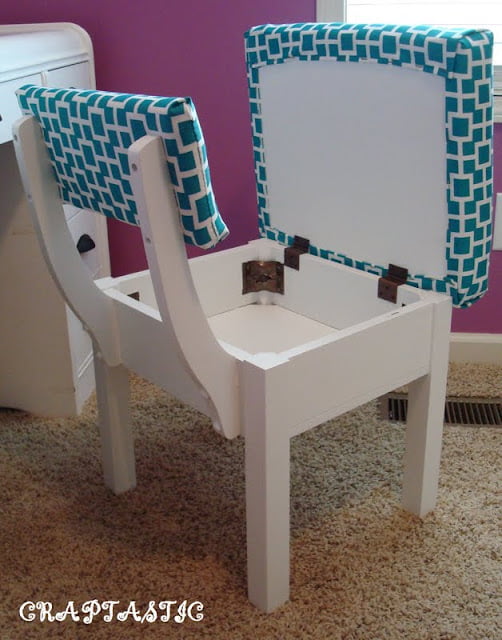 Some upholstered dining room chairs have space underneath the cushioning.
Create some secret storage by adding hinges to the cushion so you can hide away all those craft supplies you have scattered around.  
A great DIY hidden storage and the perfect way to sneak in some extra sewing without anyone knowing!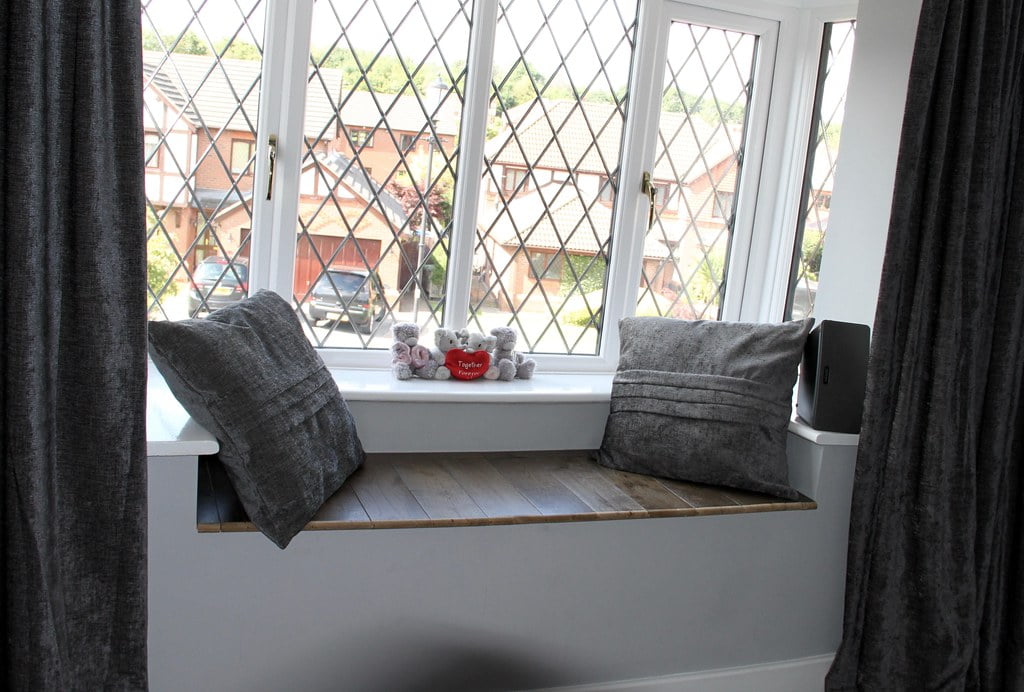 Ever find that bay windows have an awkward shape and furniture never really fits?
Why not create a perfectly fitting bay window bench, not only does it make a decent-sized storage space but doubles as a fantastic window seat.
You can also add some giant cushions to create the perfect spot for reading your favorite book!
3 Hidden Storage Ideas For
Bedroom 
Hidden Over The Door Storage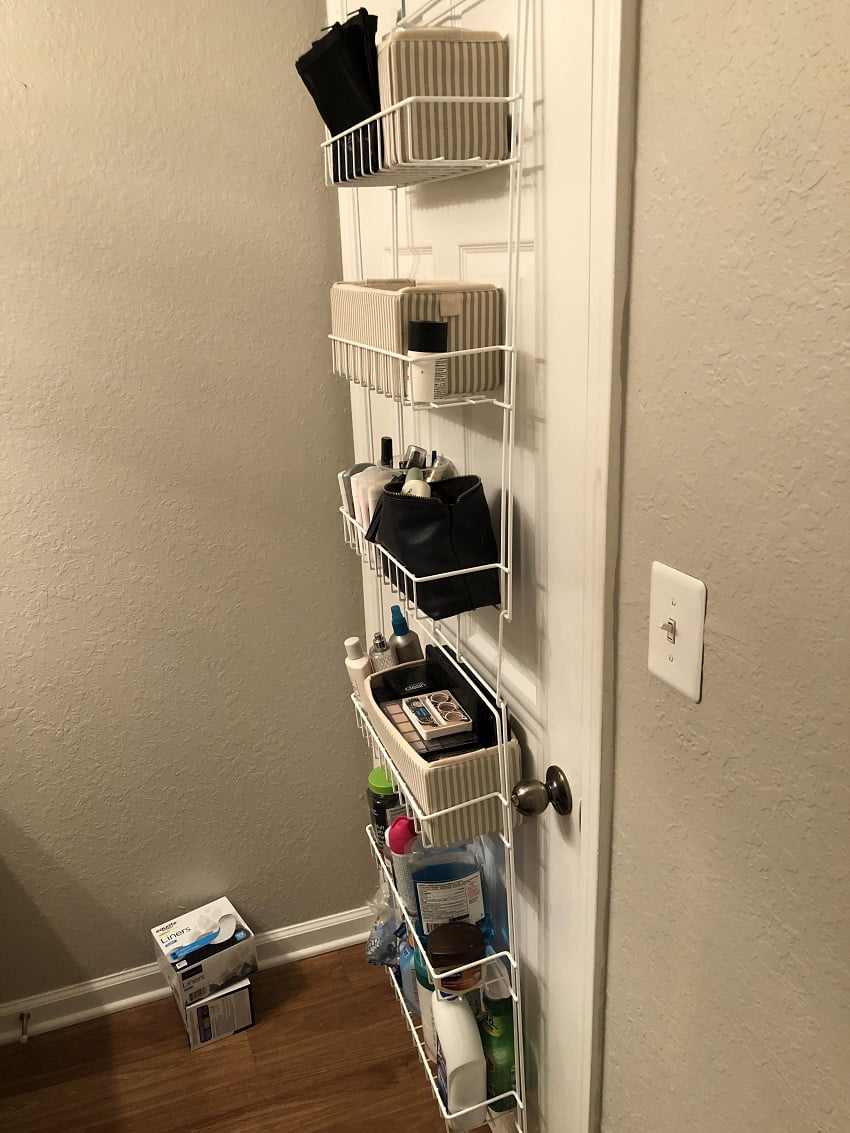 This over-the-door storage is perfect for utilizing space above your bedroom door.
Where better to hide all the space duvet covers and blankets?
This idea is so great, it can make use of the space above any door in the house.
No more books looking untidy or trinkets out of place with this simple DIY hidden storage idea!
Under Bed Storage Solution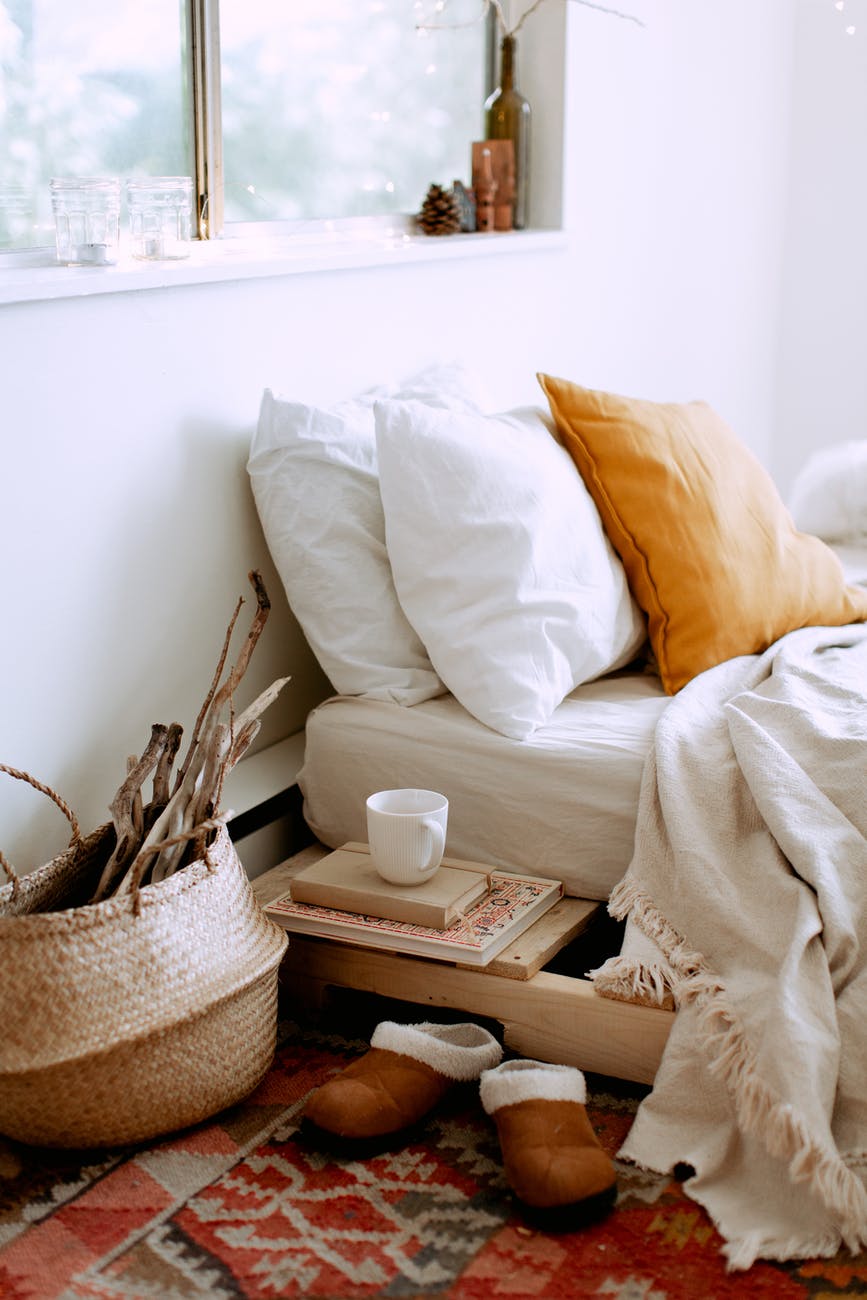 If you're not using the space under your bed as storage, you are missing a huge opportunity to hide away extra clothes, towels, etc. 
Here are 2 ways to upcycle furniture to create under-the-bed storage – just make sure they fit before starting.
1. You could turn a large old draw into the ideal storage solution but just adding casters. Slide it under the bed and you instantly have a storage solution to help you stay organized. 
2. Transform an old bookshelf into the perfect under-the-bed storage with added organization sections built-in. Add some MDF to one side of the bookcase to create drawers, attach some casters and a new drawer handle, done!
Finish your upcycling projects by adding a new layer of paint to match your room's decor, and Voila!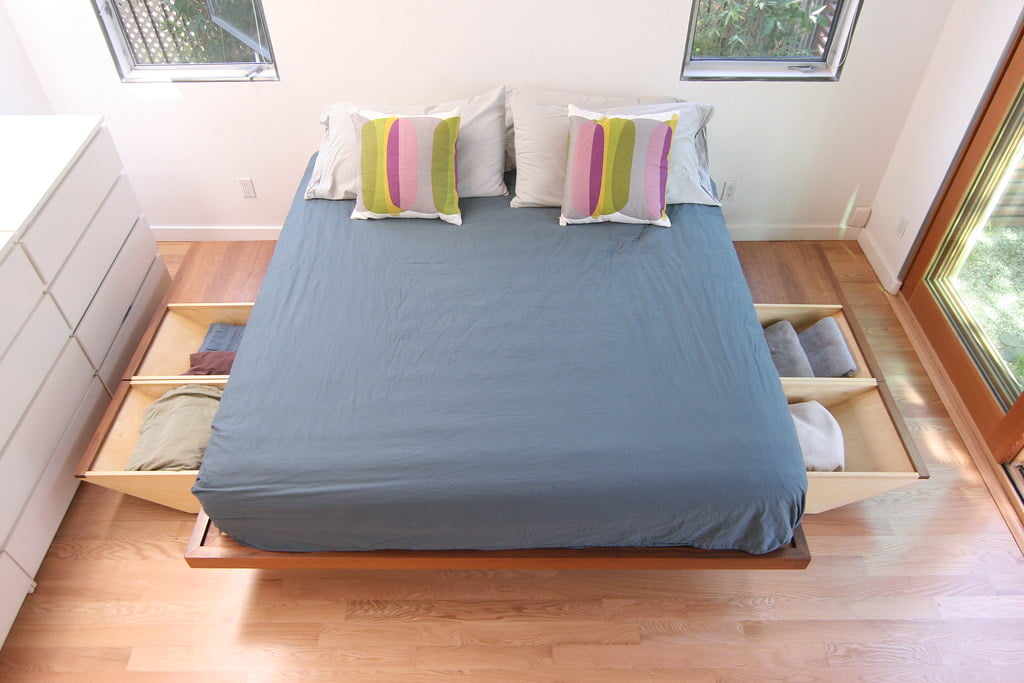 This idea adds so much storage space to your bedroom.
Make your existing bed into an ottoman bed by just buying a few extra parts.
This means you can lift your entire mattress up to access the space underneath.
This DIY storage idea for small spaces is perfect for storing almost anything.!
3 Hidden Storage Ideas For
Bathroom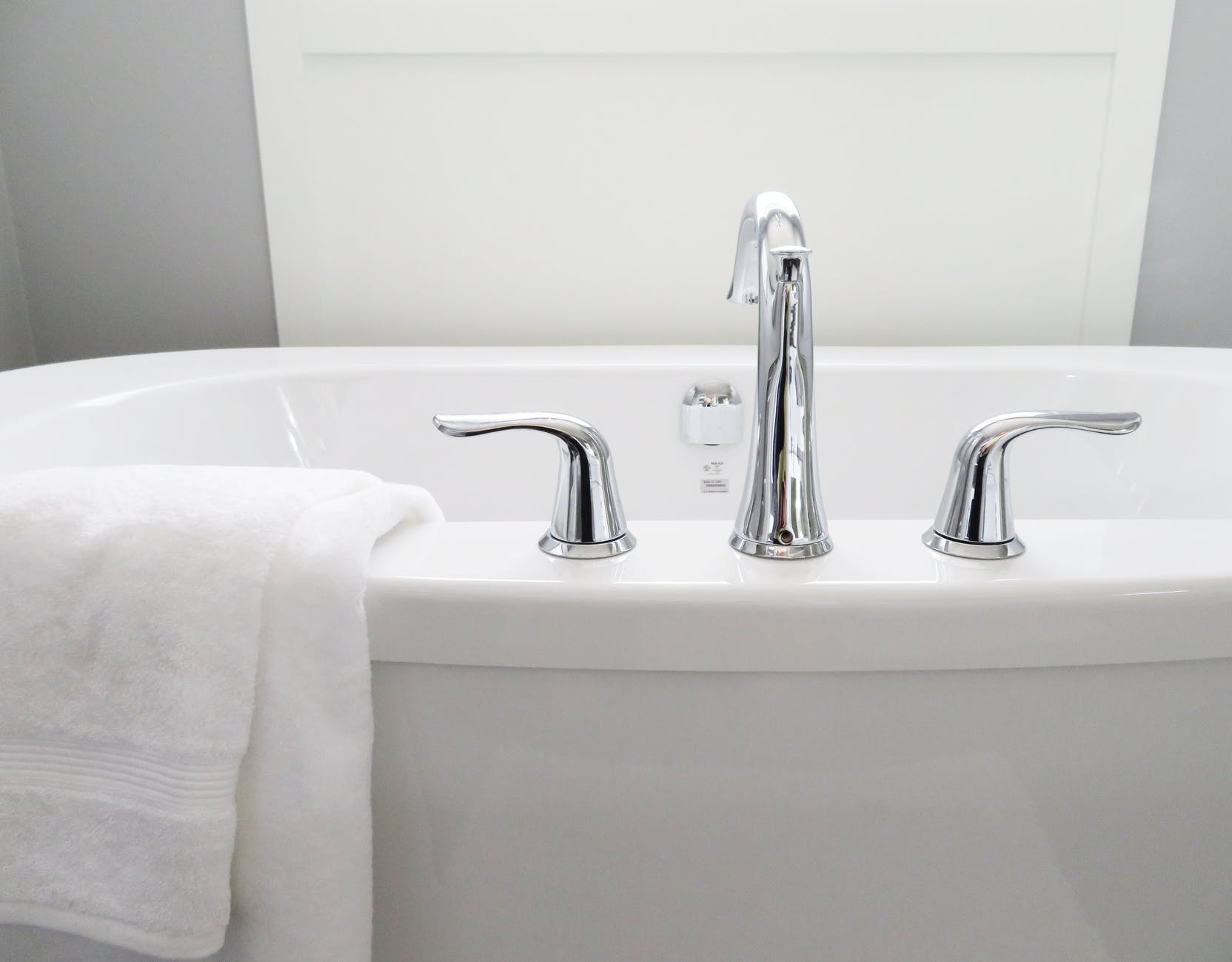 Bathrooms are the one place in the house that never seem to have enough storage, right?
One place that is often overlooked for extra storage space is the bathtub itself.
Under the side panels is lots of space going to waste.
Create hinged doors in the panel and store your items in the space next to the underside of the bath or add small wired baskets to the doors you've created.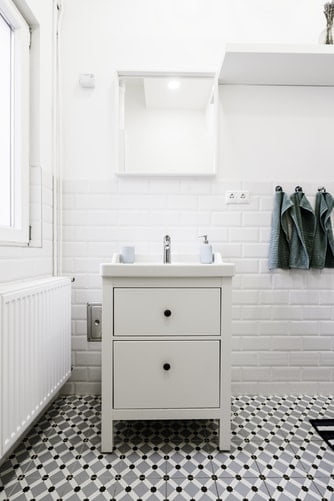 Most bathroom cabinets have doors that open outwards, meaning you can never look at yourself while grabbing that extra styling product you forgot.
Create a bathroom mirror that has shelves that pull out at the sides.
This way, you can look at yourself and reach everything you need with ease, and when you're finished just pushed the shelves back behind the mirror to get rid of the clutter. 
DIY Picture Frame Storage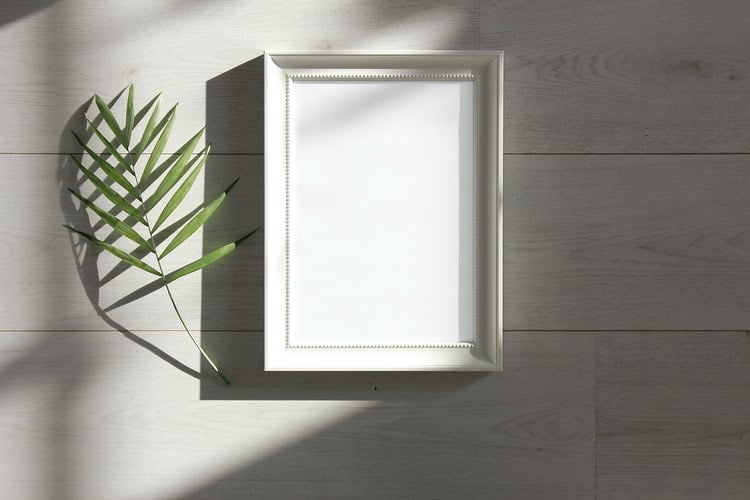 Create DIY picture frame storage cabinets in your bathroom as an alternative to the traditional mirrored cabinet.
Not only do they hide all the bottles and cleaning products in the bathroom but add to the decor of the room.
Create the cabinet space into the wall, for a truly hidden effect.  
The possibilities of this DIY hidden space are endless, you could have hidden storage behind every picture in your house. 
3 Hidden Storage Ideas For
Kitchen 
                    
Create extra space in the kitchen by turning the space under your cupboards into thin 4-inch drawers.
These are perfect for storing extra tea towels, baking trays, and chopping boards.
The extra time and skill it takes to complete this project will be well worth it when you see your friend's faces after opening your secret drawers.  
DIY Hidden Kitchen Pantry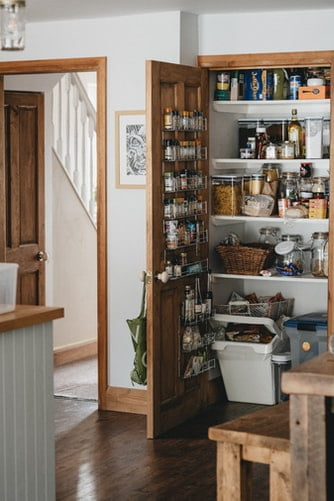 Make use of even the smallest spaces in the kitchen with this slide-out pantry.
Perfect to utilize the space between your refrigerator and wall or countertop.
Create your pantry to the height of your fridge for full use of the space.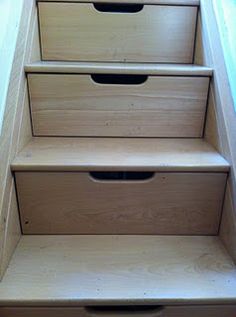 This DIY project is not for the faint-hearted.
Creating drawers for your staircase will take time, patience, and skill.
However, you will reap the benefits of lots of extra storage space at the end of your project.
If you are struggling with space, this DIY hidden storage project is the right for you!
Try These Small Space Storage Ideas!
Whether you just need a place to hide the TV remote control or need to store all your towels, this DIY hidden storage ideas article will have provided you with tips to make use of that space in your house you hadn't even noticed.
Improve your DIY skills by upcycling old furniture or building something new to maximize the small spaces in your home.