As a mom of two young kids, I'm always on the lookout for healthy, vegetarian recipes that are packed with nutrients but are also kid-friendly.
Getting my little ones to eat their veggies can be a challenge, so I've learned a few tricks along the way to make vegetarian meals irresistible to even the pickiest eaters.
In this blog post, I'm sharing 5 of my go-to vegetarian recipes that my kids love and gobble up every time.
These recipes are wholesome, and delicious, and sneak in veggies in a way kids won't even notice. Let's get cooking!
5 Nourishing Vegetarian Recipes My Kids Can't Get Enough Of
Are you locked in an eternal struggle with your mini-me(s) when it comes to veggies? I was too until I discovered these 5 yummy vegetarian recipes for kids that turned all those 'news' into 'ms'.
Embark on this culinary adventure with me as we dive into vegetarian dishes so delicious, that your children won't be able to resist second helpings.
Cheesy Cauliflower Mac and Cheese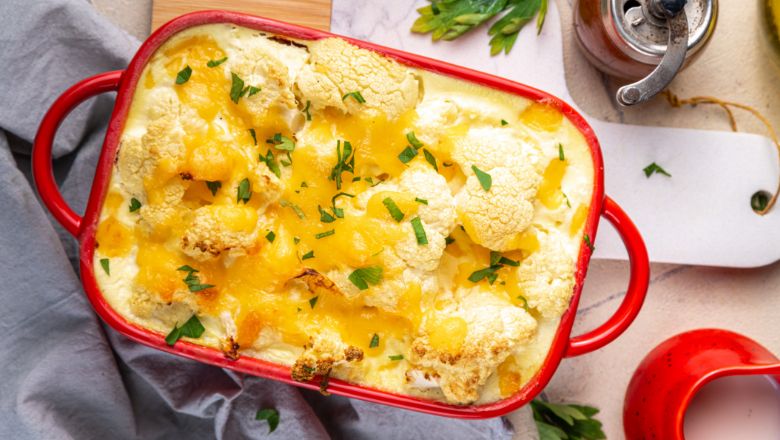 Mac and cheese is a classic kid favorite. However, the store-bought and boxed versions are often lacking in nutritional value.
My cheesy cauliflower mac and cheese recipe is a healthier spin, swapping out plain pasta for cauliflower florets.
My kids devour this recipe! The cauliflower provides a boost of vegetables while the cheese binds it all together.
I also like to add frozen peas or broccoli for an extra serving of greens.
Ingredients
1 head cauliflower, cut into florets
2 cups shredded cheddar cheese
1 cup milk
2 tablespoons butter
1 teaspoon mustard
Salt and pepper
Instructions
1. Steam the cauliflower florets until tender, about 10 minutes.
2. In a saucepan, melt the butter over medium heat. Whisk in the milk, cheese, and mustard until smooth and creamy.
3. Fold in the steamed cauliflower florets and season with salt and pepper.
4. Transfer to a baking dish and top with extra shredded cheese. Bake at 350°F for 20 minutes until bubbly.
5. Let cool slightly before serving. The cauliflower mac and cheese can be refrigerated for up to 5 days.
This nourishing recipe sneakily packs in a serving of vegetables. My kids gobble it up and ask for seconds!
Sweet Potato and Black Bean Tacos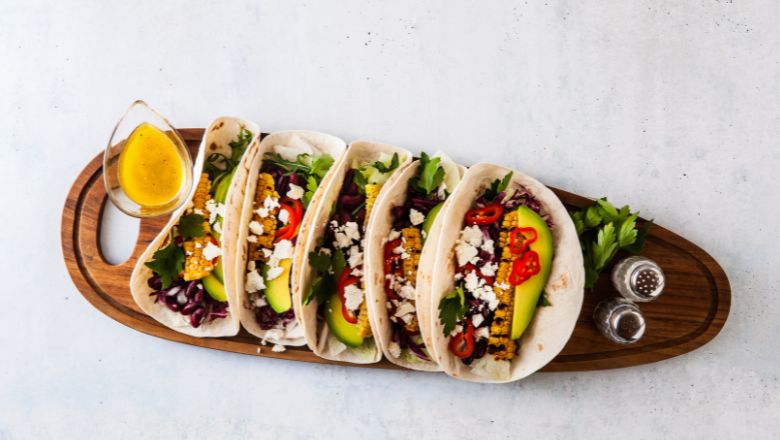 Tacos are always a hit with kids. These sweet potato and black bean tacos are a vegetarian take, filled with protein and fiber.
The sweet potatoes add a hardy element as well as vitamins like Vitamin A and C.
I keep the seasoning mild so my kids enjoy the flavors. But for adults, feel free to spice it up with jalapenos, chili powder, or cayenne.
The tacos are flavorful yet gentle enough for young taste buds.
Ingredients
2 medium sweet potatoes, peeled and cubed
15-oz can of black beans, drained and rinsed
1 tablespoon olive oil
1 teaspoon cumin
1 teaspoon chili powder
1/2 teaspoon paprika
Salt and pepper
8 small corn or flour tortillas
Toppings like shredded lettuce, cheese, salsa
Instructions
1. Preheat the oven to 400°F. Toss the cubed sweet potatoes with olive oil, cumin, chili powder, and paprika, and bake for 25 minutes, stirring halfway.
2. In a medium bowl, lightly mash the black beans with a fork until thick and pasty.
3. Warm the tortillas. Assemble the tacos by layering sweet potato cubes, black beans, and desired toppings in the tortillas.
These tacos are a filling vegetarian meal, plus they freeze well, so I always make extra. Just reheat in the microwave for an easy weeknight dinner.
Lentil Bolognese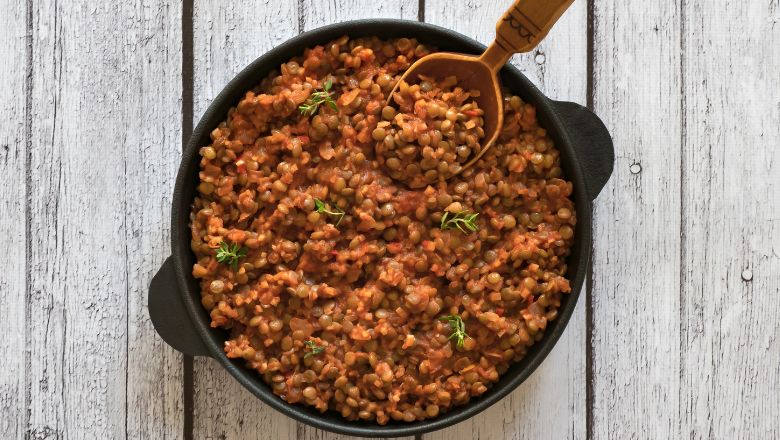 Spaghetti is my kids' undisputed #1 favorite food. But plain tomato sauce can get boring after a while.
That's why I created this hearty lentil Bolognese sauce. It's packed with protein from the lentils and has a rich, meaty texture that my kids love.
I season the Bolognese sauce mildly so my kids enjoy the flavor.
But you can add red pepper flakes or herbs to spice it up. Served over a bed of whole wheat spaghetti, this recipe is sure to become a vegetarian family favorite.
Ingredients
1 cup dry green lentils, rinsed
1 onion, diced
3 cloves garlic, minced
2 carrots, peeled and grated
2 tablespoons olive oil
28-oz can crush tomatoes
2 cups vegetable broth
1 teaspoon dried basil
1/2 teaspoon dried oregano
Salt and pepper to taste
8 ounces whole wheat spaghetti
Instructions
1. In a pot, combine the lentils with 3 cups water and simmer until tender, about 15-20 minutes. Drain any excess water.
2. In a large skillet, sauté the onions and garlic in olive oil for 3-5 minutes over medium heat.
3. Add the cooked lentils, carrots, crushed tomatoes, vegetable broth, basil, oregano and season with salt and pepper.
4. Simmer the sauce for 20-25 minutes until thickened and the lentils are very tender.
5. Cook the spaghetti according to package directions. Top with lentil Bolognese sauce.
This protein-packed lentil Bolognese is a vegetarian take on a classic that my whole family enjoys. Freeze any leftovers for quick weekday meals.
Chickpea Cookie Dough Bites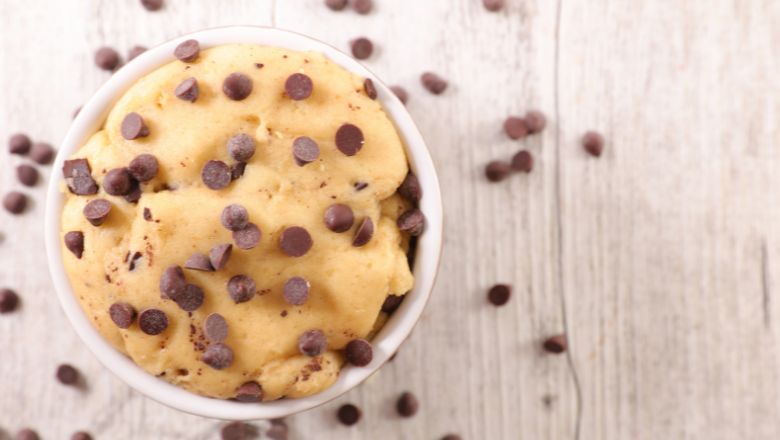 When my kids want a sweet treat, these chickpea cookie dough bites satisfy their craving.
They have a texture just like cookie dough but are made with chickpeas, peanut butter, and no eggs.
I like these bites because they are egg-free and gluten-free, making them safe for kids with food allergies.
They pack in protein and fiber to keep kids full. Feel free to play around with add-ins like chocolate chips, sprinkles, or nuts.
Ingredients
15-oz can chickpeas, drained and rinsed
1/4 cup peanut butter
3 tablespoons honey or maple syrup
1 teaspoon vanilla extract
1/4 cup mini chocolate chips or sprinkles (optional)
Instructions
1. In a food processor, blend the chickpeas until smooth.
2. Add the peanut butter, honey, vanilla, and pulse to incorporate.
3. Use a spoon or cookie scoop to form bite-sized dough balls.
4. Roll the dough balls in mini chocolate chips or sprinkles.
5. Serve immediately or refrigerate for up to 5 days.
These chickpea cookie dough bites satisfy my kids' sweet tooth in a much healthier way than traditional cookie dough. They gobble them up and can't even tell they are made with chickpeas!
Berry Banana Soft Serve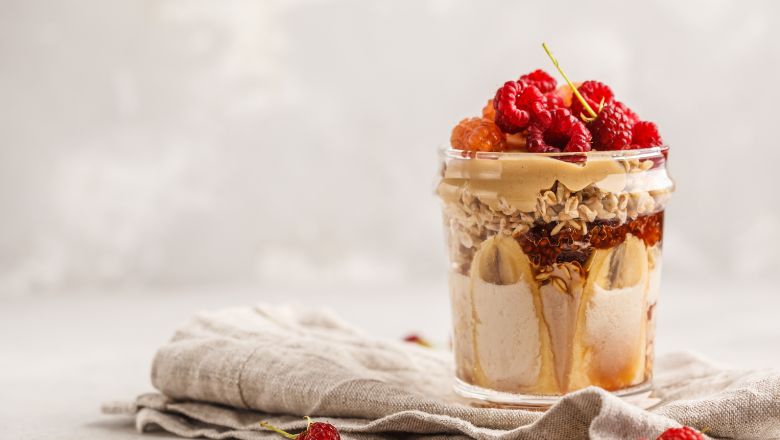 On hot summer days, my kids love a cool treat. This berry banana soft serve takes just minutes to whip up and is naturally sweetened.
Frozen bananas provide the creamy base while berries add a boost of flavor and nutrition.
I don't add any refined sugar, making this a healthy alternative to ice cream.
Customize the recipe with your kids' favorite fruits. My little ones lap up this fruity soft serve!
Ingredients
3 large bananas, peeled, sliced and frozen
1 cup frozen mixed berries
1/4 cup non-dairy milk or water
Instructions
1. In a high-speed blender, combine the frozen bananas, frozen berries, and non-dairy milk.
2. Blend until smooth and creamy, scraping down sides as needed.
3. Enjoy immediately as soft serve, or freeze for a couple of hours into a firmer sorbet-like texture.
4. Garnish bowls with fresh fruit and granola crumbles if desired.
This naturally sweetened soft serve takes just minutes to make and is a refreshing, hydrating treat for hot days. I love that it packs in fruit and is made without any added sugars. My kids devour it!
Let's Get Cooking Vegetarian Meals for Kids!
Whipping up nutritious and tasty vegetarian recipes for kids doesn't have to be boring or complicated. With a few simple swaps and flavorful ingredients, you can create meals even picky eaters will enjoy.
I hope these 5 vegetarian recipes give you some inspiration for feeding your little ones.
Getting kids excited about eating vegetables can be a challenge, but so rewarding when you find recipes they genuinely love.
With a little creativity in the kitchen, vegetarian meals can be just as crave-worthy as kids' favorites like mac and cheese and tacos.