I was thrilled when my best friend asked me to host her baby shower.
As soon as she told me she was expecting a little girl, I knew exactly what direction I wanted to go with for the theme – twinkle twinkle little star!
I have always loved that sweet lullaby and thought it would be such a cute inspiration for celebrating her sweet baby girl on the way.
My Twinkle Twinkle Little Star-Themed Baby Shower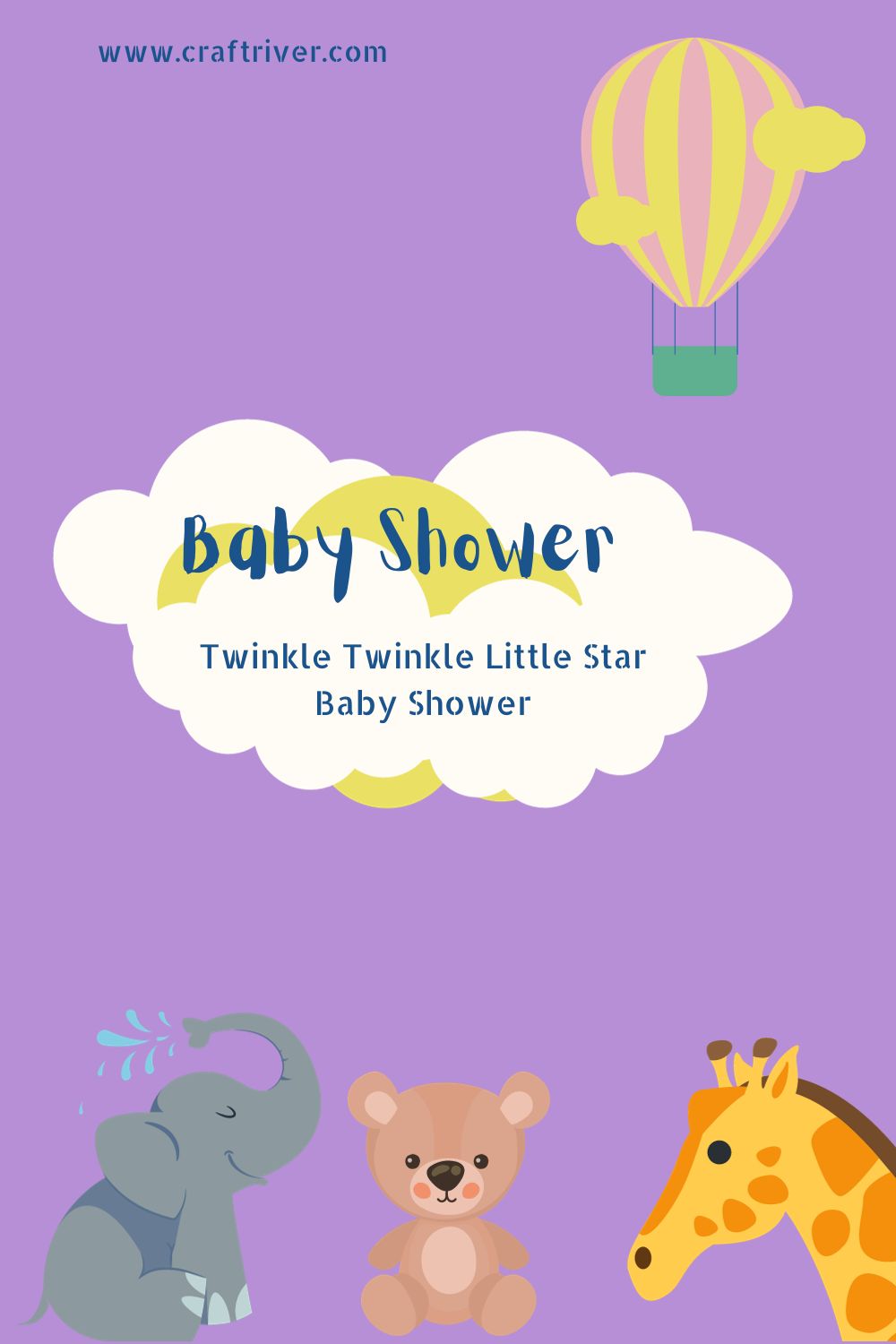 Planning a Twinkle Themed Shower
As soon as I decided on the twinkle-twinkle theme, my mind started racing with ideas. I wanted to decorate the space with twinkling lights and star decorations to set the tone.
I also thought it would be adorable to have twinkle Twinkle themed snacks, games, and favors.
The first thing I did was create a twinkle twinkle-inspired invitation to mail out to the guests. I designed a navy blue invitation with metallic gold polka dots and a glittery gold banner that said "twinkle twinkle little star" across the front.
Inside, I included all of the party details typed out in a whimsical font. I ordered gold glitter-lined envelopes and mailed them out right away.
Decorating the Space
When it came to decorating the actual baby shower space, I went all out with the twinkle theme. I strung up strands of twinkle lights everywhere – the windows, door frames, walls, and even from the ceiling.
I also hung up gold foam stars of varying sizes throughout the space. For the tables, I used navy blue tablecloths and scattered handfuls of gold star confetti down the centers. Sparkly gold table runners and mini star-shaped votive candles finished the tablescapes.
One of my favorite parts of the decor was the dessert table backdrop. I took a wood pallet and painted it navy blue and gold. Then I attached strands of twinkle lights and dozens of gold star cutouts to the pallet. It created such a magical twinkling backdrop for the sweets table!
Fun Twinkle Twinkle Snacks
I wanted to have a fun star and night sky-themed snacks that went with the twinkle twinkle inspiration.
For appetizers, I did bite-sized cheese cubes with star-shaped crackers. I also did bruschetta on star-shaped crostini.
Some other fun bites included star fruit tarts and dark chocolate pretzel rods dipped in blue candy melts.
For the dessert table, I wanted to emphasize the twinkle-twinkle theme. I did cupcakes with blue frosting and edible gold star sprinkles. Sugar cookies were shaped and decorated like stars.
I also created Rice Krispie treats dipped in blue candy and had rock candy sticks as a sweet treat. Everything looked almost too cute to eat!
Twinkle Twinkle Games
You can't have a baby shower without some fun games! I tried to come up with activities that would tie into the twinkle-twinkle theme.
One of the silliest games was having guests see who could diaper a baby doll the fastest while wearing "twinkle gloves."
These were navy gloves that I glued gold sequins all over to make them sparkly. Watching everyone try to diaper babies while wearing those gloves had us all laughing hysterically!
For my favorite game, I hung up a large poster board with various sizes of gold stars on it.
Then I would call out trivia questions about the mom-to-be and guests could win a prize if they guessed how many stars represented the correct answer.
The mom loved reminiscing over all these special memories.
Magical Favors
I wanted the guests to have a memento from this magical twinkle-themed shower. I designed darling gift boxes covered in metallic gold dot paper and a glittery gold twinkle twinkle banner wrap.
Inside I included: a gold star lollipop, a packet of star-shaped coffee, and a "Twinkle Twinkle Wish Jar" where you write down wishes for the baby to read later on.
The mama-to-be said it was her dream shower come true. There were so many special twinkle-twinkle touches that made the day sparkle! Now we all can't wait for that sweet star of a baby to arrive.
I'm so honored I got to celebrate my dear friend's upcoming blessing with this magical twinkle-themed bash.