Are you ready to add a dash of spring magic to your big day without breaking the bank?
Well, you're in for a treat because today, I'm spilling the beans on 5 awesome DIY spring wedding ideas that will make your celebration bloom with joy and style!
Planning a budget-friendly wedding doesn't mean compromising on elegance, and I've got some fantastic tricks up my sleeve to prove it.
Whether you're a crafty DIY diva or just someone looking to add a personal touch to your special day, these ideas will have you swooning.
From enchanting floral arrangements that won't cost you a fortune to delightful spring-themed favors that your guests will adore, we've got it all covered!
So, grab a cup of your favorite beverage, sit back, and let's dive into the world of charming DIY spring wedding inspiration.
By the end of this post, you'll be buzzing with excitement, ready to create a magical celebration that's uniquely yours. Trust me, you won't want to miss a single idea!
Blossom on a Budget: 5 DIY Spring Wedding Ideas to Wow Your Guests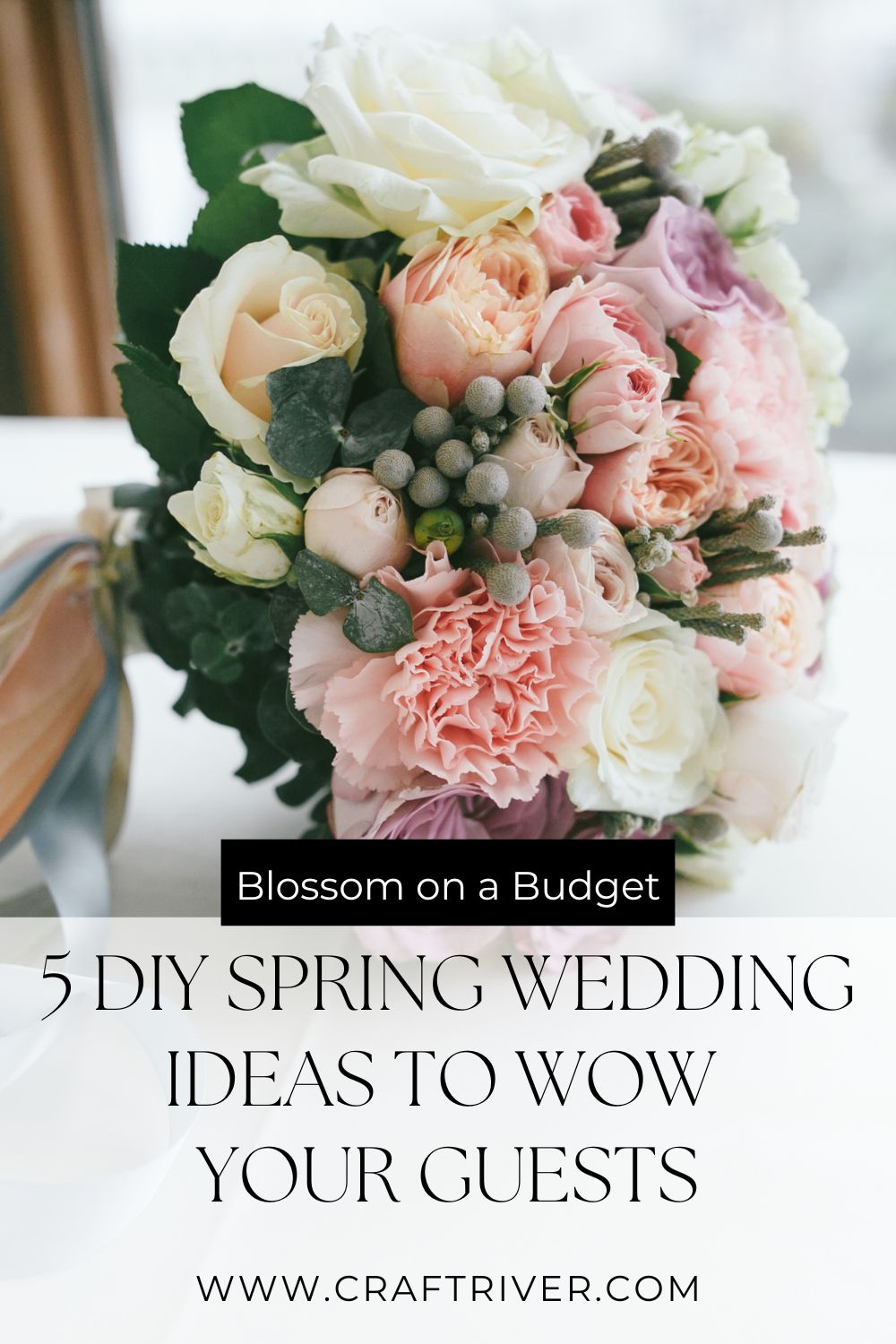 Spring is in the air, and love is blooming everywhere! As the days grow longer and flowers start to blossom, what better time to say I do than during this season of renewal?
If you're planning a spring wedding, why not add a touch of DIY magic to make it truly unforgettable? I've got you covered with five fabulous ideas that are sure to wow everyone on your special day.
So grab your craft supplies and let's dive into these creative projects that will transform your wedding into a one-of-a-kind celebration of love and nature.
Floral Wonderland: DIY Blooming Centerpieces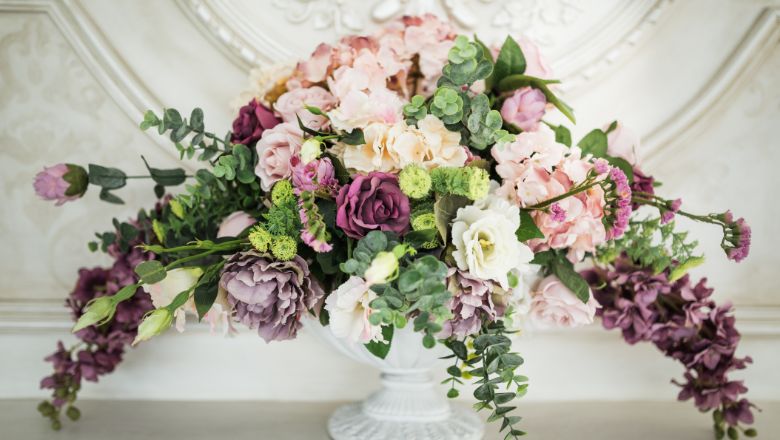 Ready to infuse your spring wedding with a burst of blooming beauty?
Look no further! In this section, we'll dive into the magical realm of DIY blooming centerpieces that will take your guests breath away. Imagine tables adorned with enchanting floral arrangements, radiating the freshness and vibrancy of the season.
Creating these centerpieces is easier than you might think, and the best part is that they won't break the bank! So, roll up your sleeves, grab some colorful blooms, and let's get crafting!
The Petal Parade
For a whimsical touch, consider making mini flower bouquets for each table. Gather an assortment of your favorite seasonal blooms, tie them together with a pretty ribbon, and voilà! Your guests will be delighted to take these mini masterpieces home as sweet souvenirs.
Mason Jar Marvels
Turn ordinary mason jars into extraordinary centerpieces by filling them with a mix of wildflowers and dainty baby's breath. The rustic charm of the jars combined with the delicate flowers creates a captivating display that complements any spring wedding theme.
Sustainable Splendor
Embrace eco-friendly elegance by repurposing old wine bottles or glass jars as vases. Paint them in soft pastel hues and arrange a mix of garden-fresh blossoms inside. This sustainable approach not only adds character to your tables but also reflects your commitment to the environment.
Flower Ring Romance
Step up your centerpiece game with floral wreaths as a focal point. Create gorgeous flower rings using floral foam and a mix of vibrant blooms. Nestle candles within the wreaths for a dreamy glow that sets the perfect ambiance for your special day.
Herb Garden Elegance
Add a delightful aroma to your tables by incorporating fragrant herbs into your centerpieces. Combine lavender, rosemary, and mint with delicate flowers to create an herb garden-inspired arrangement. The refreshing scent will transport your guests to a magical botanical wonderland.
With these DIY blooming centerpieces, your spring wedding will bloom with love and creativity.
Springtime Favors: Handcrafted Delights for Guests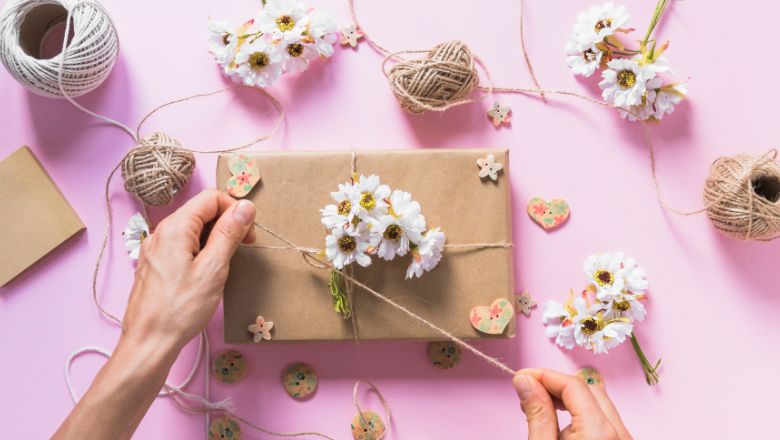 As the sweet scent of spring fills the air, it's time to sprinkle some extra love and appreciation on your guests with handcrafted springtime favors.
These delightful tokens of gratitude will leave a lasting impression and warm their hearts long after the celebration.
Get ready to spread joy with these simple and charming DIY favor ideas:
Scented Candle Serenity
Treat your guests to a moment of serenity with homemade scented candles. Choose soothing spring scents like lavender, chamomile, or citrus. Melt candle wax, add your favorite essential oils, and pour them into cute, personalized containers.
Your guests will appreciate the thoughtfulness and the opportunity to unwind with a touch of spring tranquility.
Seed of Love
Celebrate the spirit of growth and new beginnings by gifting your guests with seed packets. Create custom seed envelopes using decorative paper, and fill them with flower or herb seeds.
Attach a heartfelt note encouraging your loved ones to plant the seeds and watch the love bloom, just like your own relationship.
Tasty Treats
Tickle your guests' taste buds with scrumptious homemade treats. Bake batches of spring-inspired cookies, like buttery flower-shaped shortbreads or delicate lemon-poppyseed cookies.
Package them in adorable boxes or bags, tied with ribbons or twine. Your guests will savor these sweet memories long after they've left the party.
Blossoming Bath Salts
Help your guests relax and rejuvenate with handcrafted bath salts. Combine Epsom salt, essential oils, and dried flower petals to create aromatic blends. Package them in small glass jars or pouches, and include a simple instruction card.
Your guests will thank you for the luxurious touch of self-care.
Personalized Planters
Bring a touch of nature to your guests' homes with personalized planters. Repurpose tin cans or terracotta pots by painting them in charming spring colors. Add a message or the couple's initials, and fill them with small potted plants or succulents.
Your guests will cherish these adorable keepsakes, reminding them of the love-filled celebration.
With these springtime favors, you'll not only show gratitude to your cherished guests but also leave them with a piece of your heart.
Whimsical Outdoor Décor: DIY Wedding Aisle and Arch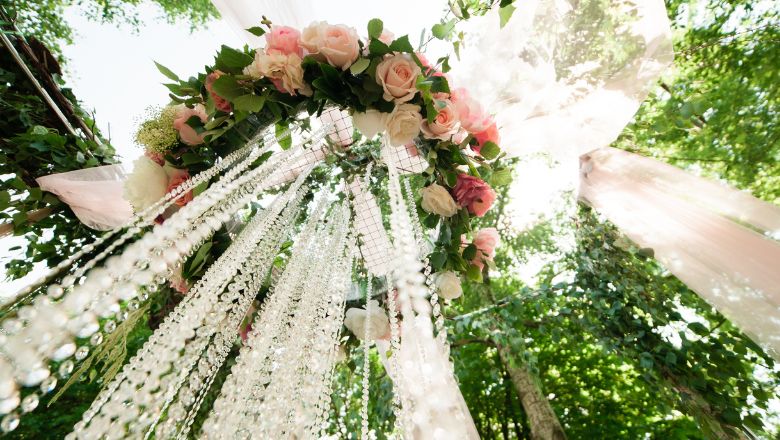 Step into the enchanting world of whimsical outdoor décor and let your creativity bloom as we explore DIY wedding aisle and arch ideas.
An outdoor spring wedding offers the perfect canvas for adding a touch of magic to your ceremony.
Get ready to walk down an aisle lined with wonders and say "I do" under a dreamy arch that sets the stage for your love story.
Nature's Pathway
Create a natural wonderland with a DIY wedding aisle that embraces the beauty of the outdoors. Scatter flower petals, leaves, or even eco-friendly confetti along the path. Add twinkling fairy lights to trees or stakes to light up the way as you walk toward your happily ever after.
Rustic Elegance
For a touch of rustic charm, use wooden stumps or crates as aisle markers. Adorn them with mason jars filled with seasonal flowers or cascading greenery.
The combination of natural elements and delicate details will create a picturesque and unforgettable scene.
Floral Arch Extravaganza
Say "yes" to a jaw-dropping floral arch that reflects the essence of spring. Assemble a sturdy arch frame and decorate it with an abundance of fresh flowers in various shades and sizes.
The floral cascade will make your ceremony backdrop feel like a fairytale coming to life.
Whimsy in the Wind
Give your outdoor ceremony a whimsical touch with fluttering ribbons and streamers. Hang them from the trees or arch, allowing them to dance gracefully in the breeze.
The playful movement will add a touch of magic to your vows and create a truly unique ambiance.
Garden of Love
Bring the magic of a secret garden to your wedding ceremony with an arch covered in lush greenery and delicate blooms.
Entwine ivy, ferns, and eucalyptus create a verdant wonderland. Add a touch of romance with twinkling string lights woven through the foliage.
Your outdoor wedding ceremony will be an ethereal experience, surrounded by the beauty of nature and sprinkled with DIY wonders.
Picture-Perfect Photo Booth: DIY Spring Backdrop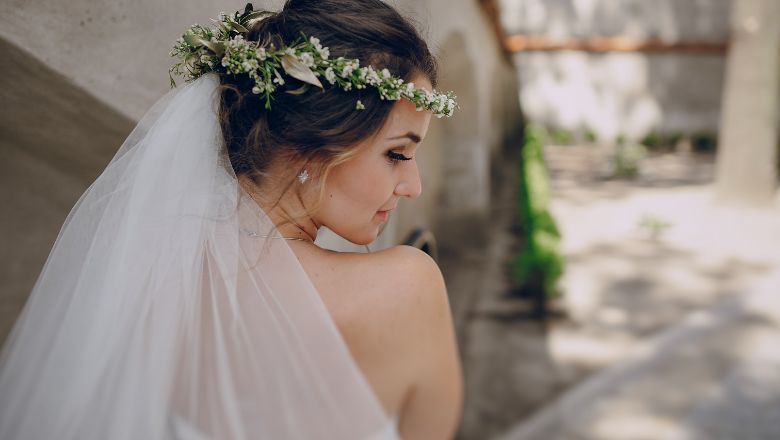 Strike a pose and capture the magic of your spring wedding with a picture-perfect photo booth adorned with a delightful DIY spring backdrop.
Your guests will be charmed by the opportunity to create cherished memories and take home snapshots of your joy-filled celebration.
Let's dive into the world of creativity and craft a backdrop that radiates the essence of spring.
Floral Extravaganza
Embrace the abundance of spring blooms and create a floral wonderland for your photo booth backdrop. Craft oversized paper flowers in vibrant hues, such as peonies, roses, and daisies.
Arrange them on a wooden frame or directly on a wall for a breathtaking display that's perfect for fun and romantic shots.
Whimsical Balloon Fiesta
Infuse a sense of whimsy and playfulness with a balloon-filled backdrop. Use balloons in pastel shades, and add oversized confetti or small flower-shaped cutouts to the mix.
Your guests will be captivated by the dreamy and light-hearted atmosphere, making for the most adorable snapshots.
Enchanted Garden Tapestry
Transform your photo booth into an enchanted garden with a tapestry-style backdrop. Hang a large piece of fabric with a picturesque garden scene, complete with blossoming flowers and chirping birds.
This backdrop will transport your guests to a fairytale realm and create photo memories they'll cherish forever.
Paper Garland Paradise
Craft a DIY paper garland using spring-themed shapes like butterflies, bunnies, or rainbows. String them together and hang them against a backdrop of pastel-colored streamers or a sheer curtain.
This charming setup will add a touch of whimsy and make your guests smile with delight.
Vintage Frames and Florals
Create an elegant vintage-inspired backdrop using ornate frames and lush floral arrangements. Arrange vintage frames on a wooden backdrop and fill them with family photos or cute love quotes.
Intertwine fresh flowers or faux florals with greenery for a timeless and romantic touch.
Your picture-perfect photo booth will be an irresistible attraction at your spring wedding.
Wholesome Wedding Favors: DIY Edible Treats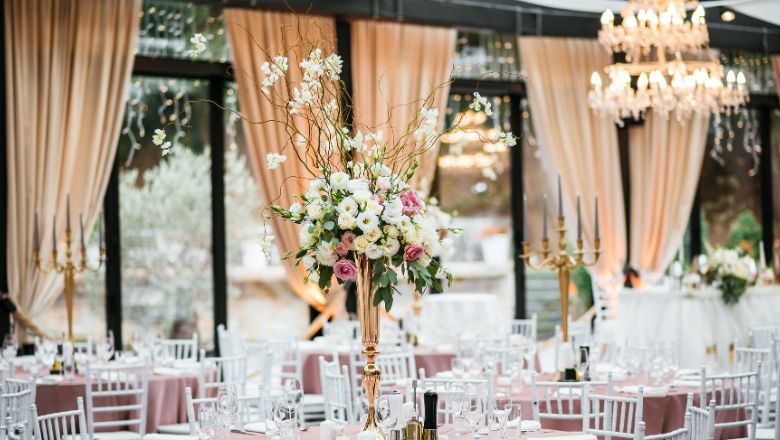 Indulge your guests with a delectable treat from the heart by presenting them with wholesome and delightful DIY edible favors.
These scrumptious goodies will not only satisfy their taste buds but also serve as a heartfelt thank-you for sharing on your special day.
Get ready to whip up some culinary magic and spread the love with these mouthwatering ideas:
Sweet Love in a Jar
Share the sweetness of your love with homemade jam or honey jars. Prepare batches of your favorite fruit jams, like strawberry-rhubarb or mixed berry, and fill small jars with these luscious delights.
Seal the jars with fabric and ribbon, and don't forget to add a personalized label for that extra touch of love.
Cookie Wonderland
Bake your way into your guests' hearts with a cookie wonderland. Create an assortment of spring-inspired cookies, such as lemon-lavender shortbreads or almond-cherry biscotti.
Package them in adorable boxes or transparent bags, tied with ribbons or twine. Your guests will be delighted to savor these edible works of art.
Blissful Beverage Mixes
Offer your guests a taste of relaxation with DIY beverage mixes. Create custom tea blends or hot cocoa mixes in charming jars or test tubes. Decorate the containers with cute tags and instructions for brewing the perfect cup.
It's a warm and comforting gift that will remind your guests of your love with every sip.
Farm-to-Table Delights
Celebrate the season's bounty with farm-to-table treats. Create mini crates filled with fresh fruits like strawberries or cherries, or small baskets with organic herbs like mint or basil.
Your guests will appreciate the wholesome flavors and the thoughtfulness behind this delicious flavor.
Cupcake Love
Serve up some sweetness in the form of cupcakes. Bake moist and flavorful cupcakes in delightful spring flavors, such as carrot cake with cream cheese frosting or lemon-blueberry with buttercream.
Place them in cupcake liners and display them on a charming dessert table. Your guests will be enchanted by this adorable and tasty gift.
With these DIY edible treats, you'll leave your guests with not only a full heart but also a full stomach.
Ready to Say 'I Do' with Spring Flair? Embrace these DIY Ideas!
With these 5 fantastic DIY spring wedding ideas in your pocket, you're ready to let your creativity run wild and add a personal touch to every aspect of your wedding. Your guests will be wowed by the beauty and love you've poured into every detail.
Remember, the key is to have fun and enjoy the process. Don't be afraid to think outside the box and infuse your personality into every element. After all, it's your day to shine!
So, go ahead and embrace the joy of crafting, and let your love bloom in the most magical way possible. Your spring wedding is bound to be a one-of-a-kind affair that will be cherished by all who attend.