Hey, you spook-tacular souls! Are you ready to unleash the magic of Halloween with some seriously fun and easy DIY crafts for your little monsters?
Oh, you bet I am! As a fellow Halloween enthusiast and proud parent, I've stumbled upon five bewitchingly delightful crafts that'll ignite the creativity in your kids and bring a whole lot of eerie excitement to your home.
So, if you're all set to make this Halloween the most hauntingly memorable one yet, join me as we explore these 5 fang-tastic DIY Halloween crafts that'll leave everyone howling with joy!
Crafting Fun for All Ages: 5 Bewitching DIY Halloween Crafts for Kids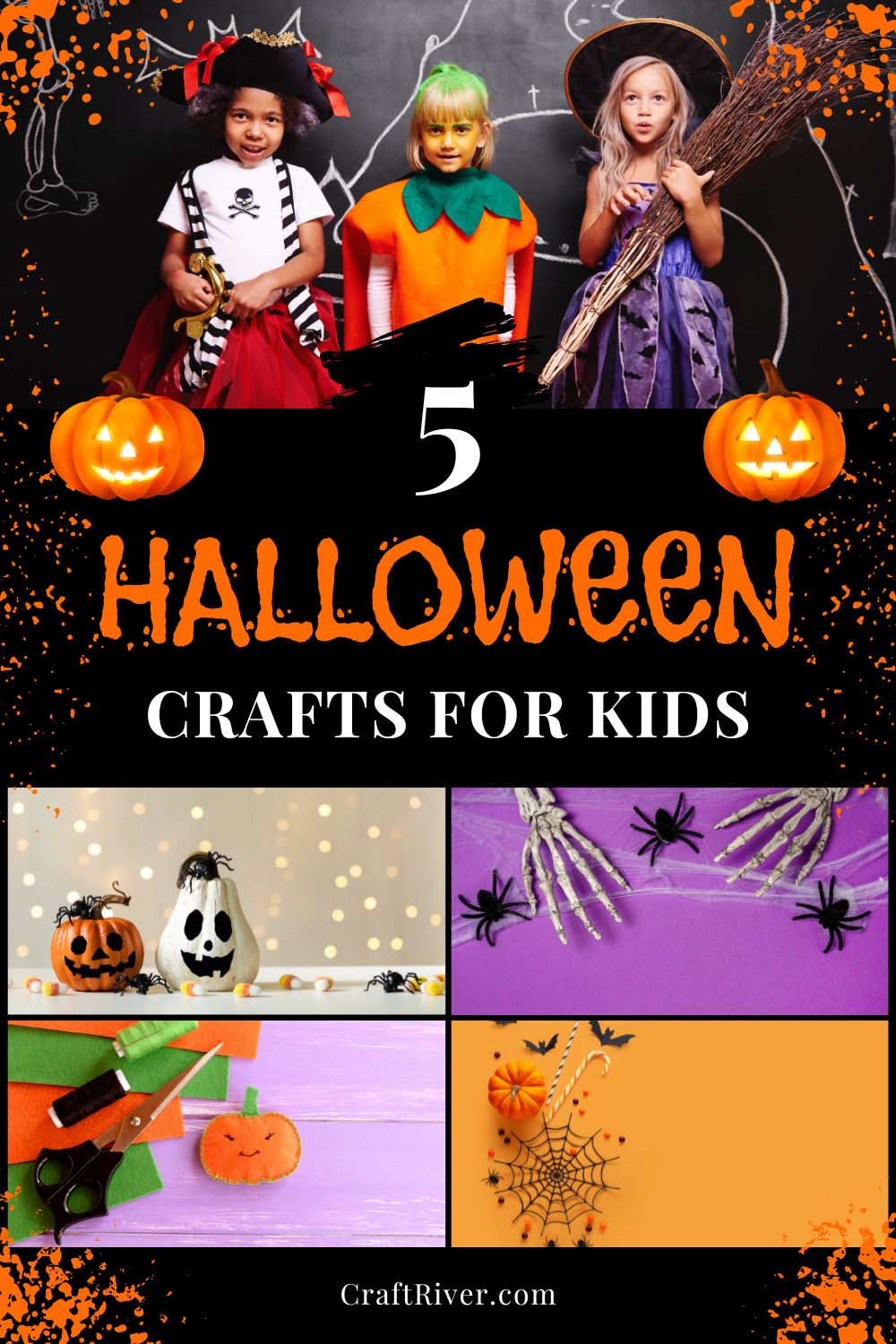 Halloween is just around the corner, and what better way to get into the spooky spirit than by crafting some magical masterpieces with your little ones?
Whether you're a parent, teacher, or simply someone who loves getting their hands dirty with crafts, these bewitching DIY Halloween projects are guaranteed to bring out the creativity in kids of all ages.
So grab your glue guns and pumpkin carving tools – it's time to create some boo-tiful decorations!
DIY Halloween Crafts for Kids #1: Whimsical Witches' Hats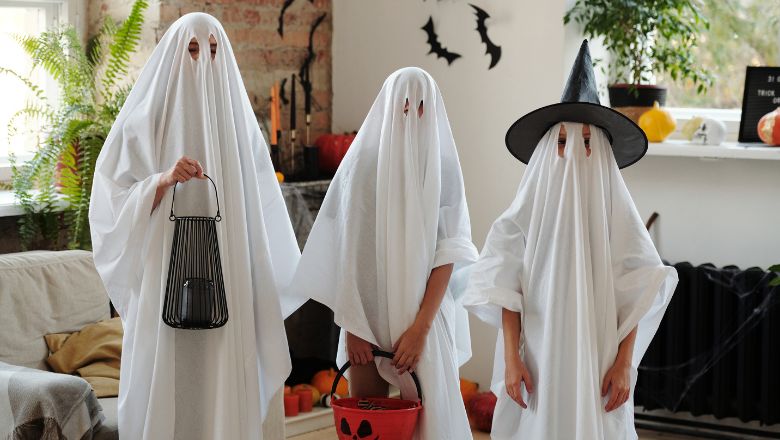 I'm excited to share with you a spook-tacular craft that's sure to cast a spell on you and your little ones – Whimsical Witches' Hats! As a Halloween enthusiast and proud parent, this craft project is one of my favorites, and it's perfect for getting into the Halloween spirit.
To get started, you'll need some simple materials: black construction paper, colorful ribbons, glue, and scissors. Don't worry about perfection; this craft is all about embracing the creative chaos!
Step-by-Step Instructions
First, take the black construction paper and roll it into a cone shape to create the base of the witch's hat. Secure it with glue and hold it in place until it dries. (Don't forget to have some spooky background music playing to set the mood!)

Now comes the fun part – decorating! Grab those colorful ribbons and let your little witches and wizards go wild with their imaginations. They can wrap the ribbons around the hats, create bows, or even add some magical stars and moon shapes for an extra enchanting touch.

As the hats take shape, you might find yourself laughing at the hilarious creations your kids come up with. It's all about embracing the uniqueness of each hat and letting their personalities shine through.
These whimsical witches' hats make fantastic additions to any costume, or even as standalone decorations for your Halloween party. And the best part? You'll find yourself reminiscing about these crafty moments year after year, creating lasting memories with your little ones.
So, don't be afraid to let the creative cauldron bubble over and have a blast making these Whimsical Witches' Hats with your kids. It's a crafting adventure filled with laughter, magic, and endless joy – everything Halloween should be!
DIY Halloween Crafts for Kids #2: Googly-Eyed Monster Masks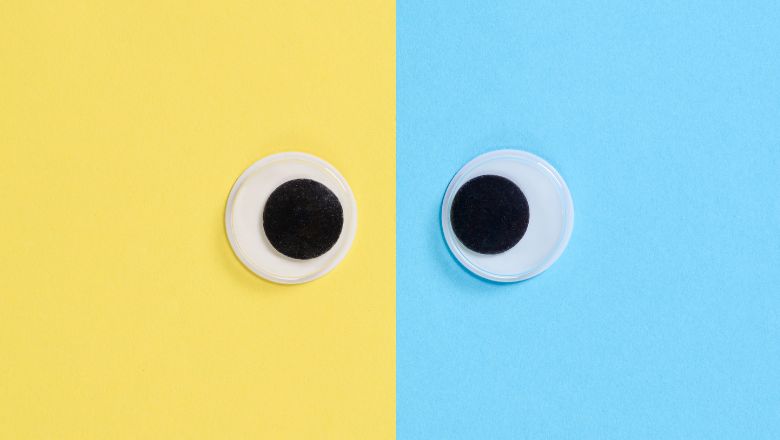 Are you ready for some spooky fun? I sure am, as here we're diving into the eerie world of Googly-Eyed Monster Masks – a craft that'll leave your little ghouls and goblins roaring with excitement!
To get started, gather your materials: colorful craft foam, googly eyes, elastic bands, and markers. Now, let your imagination run wild and unleash the creativity!
Step-by-Step Instructions
Begin by cutting out the shape of the monster masks from the craft foam. You can make them as silly, spooky, or wacky as you'd like – the crazier, the better!

Now comes the fun part – adding googly eyes! Take those wiggly, jiggly little orbs and glue them onto the masks wherever your little monsters desire. These googly eyes bring an instant burst of personality to each mask!

Next, make sure the masks fit comfortably by attaching elastic bands to the sides. Measure them to fit your kids' heads, and secure them in place. Now they're all set to transform into delightful little monsters!
These Googly-Eyed Monster Masks are not just for Halloween – they make fantastic props for playtime, dress-up, or even a mini monster-themed photoshoot! Plus, you'll have a blast joining in the monster mischief with your kids.
So, put on your crafting hats and let the monster magic begin! The googly-eyed giggles and smiles will be worth every moment spent on this delightful craft.
DIY Halloween Crafts for Kids #3: Haunted Handprint Ghosts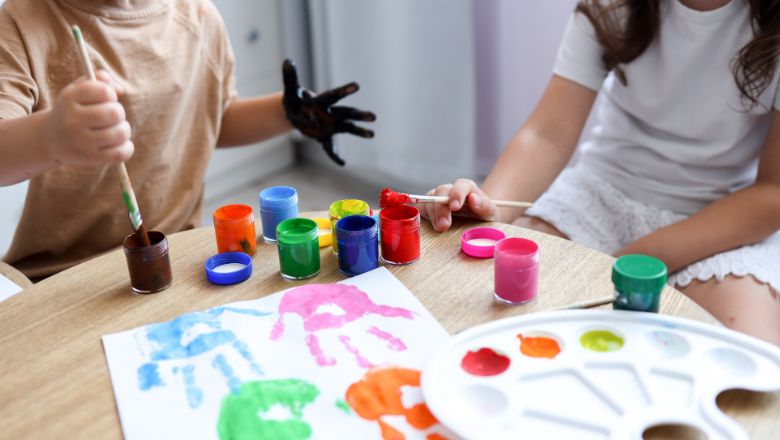 Get ready for a hauntingly good time as we embark on a spine-chilling craft adventure – creating our very own Haunted Handprint Ghosts!
For this craft, you'll need some simple materials: white paper, washable paint, markers, and, of course, googly eyes for that extra dose of ghostly cuteness!
Step-by-Step Instructions
Lay out the white paper and have some washable paint ready – it's time to get those hands ghostly! Have your kids dip their hands into the paint and press them firmly onto the paper to create the shape of the ghosts. Don't forget to wash those paint-covered hands afterward!

Once the handprints are dry, it's time to bring these adorable phantoms to life! Grab some markers and let your little artists add faces, arms, and any other spooky details they fancy.

Now comes the most fun part – adding the googly eyes! Glue those wiggly little orbs onto the ghostly faces, and watch as your Haunted Handprint Ghosts come alive with character!
These Haunted Handprint Ghosts make fantastic decorations for your home during the Halloween season. Frame them, display them on the fridge, or hang them on a Halloween-themed wall – the possibilities are endless!
So, embrace the ghostly giggles and preserve those precious handprints as you embark on this bewitching crafting journey with your kids.
DIY Halloween Crafts for Kids #4: Pumpkin Patch Pals
Get ready to harvest some creative fun as we dive into the whimsical world of Pumpkin Patch Pals – a craft that'll have your little ones beaming with joy and creativity!
To get started, gather your materials: orange and green craft paper, scissors, and glue. Oh, and don't forget to sprinkle some extra pumpkin magic to make this craft truly come alive!
Step-by-Step Instructions
Begin by cutting out the shapes of pumpkins from the orange craft paper. Let your kids' imaginations run wild as they create pumpkins in various shapes and sizes – the more, the merrier!

Now, it's time to add some pumpkin personality! Grab the green craft paper and cut out some adorable pumpkin stems. Your little ones can also cut out leaves and vines to give their pumpkins that charming, natural touch.

Once you have the pumpkins and stems ready, glue them together to create your delightful Pumpkin Patch Pals. Arrange them in a whimsical patch on a piece of paper or a large cardboard sheet.
This craft is a wonderful opportunity to bond with your kids over creativity and seasonal celebrations. Embrace the mess, laugh together, and celebrate the joy of crafting as a family.
So, let your creative seeds sprout and let your little ones become Pumpkin Patch Pals architects – it's a crafting adventure that'll warm your heart!
DIY Halloween Crafts for Kids #5: Spooky Spider Webs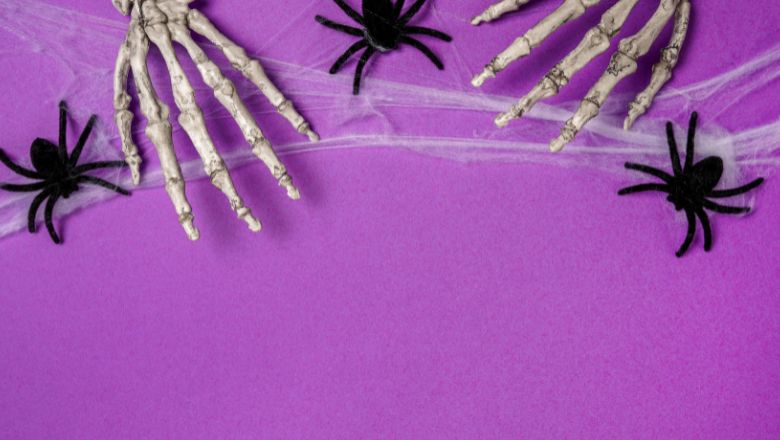 Get those creative juices flowing as we venture into the eerie world of Spooky Spider Webs – a craft that'll have your little ones weaving their way to a spook-tacular time!
To get started, gather your materials: black yarn, a white paper plate, and some plastic spiders to add that extra creepy crawly factor!
Step-by-Step Instructions
Take the white paper plate and cut out the center to create a "web" shape. Don't worry about perfection – spider webs are meant to be beautifully messy!

Now, grab that black yarn and start weaving it in and out of the plate's edges, creating your very own spooky spider web. Let your little web weavers have a go at it, too – this is a fantastic way to practice fine motor skills.

Once the web is complete, you can place some plastic spiders around it to add an extra spooky touch. These eight-legged critters will give your Spooky Spider Webs an authentic Halloween vibe!
This craft is not just about making decorations – it's about making memories with your kids. Embrace the moments of laughter and bonding as you craft together.
So, grab your yarn and let the Spooky Spider Webs take shape! This craft is a hauntingly good time that'll leave you and your little ones giggling and shrieking with delight.
With that, we've reached the end of our Halloween crafting journey. I hope you had as much fun as I did exploring these 5 DIY Halloween crafts for kids!
Boo-tiful Creations: Spreading Spooky Joy All Year Round!
And there you have it, my fellow Halloween adventurers – a ghostly gallery of 5 DIY Halloween crafts that have truly bewitched our hearts! As a proud parent and crafting enthusiast, I can't help but marvel at the incredible creativity my little ones unleashed with each project.
From the whimsical witches' hats to the googly-eyed monster masks, these crafts were a howling success that left us all in stitches of laughter. The joy on their faces as they proudly displayed their spooky masterpieces is a memory I'll cherish forever.
Not only did these DIY Halloween crafts bring us closer together as a family, but they also sprinkled a little extra magic into this haunted season. The fun we had gathering supplies, crafting, and transforming our home into a Halloween wonderland is a tale that'll be told for many moons to come.
So, as the pumpkins glow and the creatures come out to play, I encourage you to dive into the realm of DIY Halloween crafts with your little monsters.
Embrace the mess, let the imagination run wild, and watch as these bewitching creations leave lasting memories and wide smiles on your kids' faces.
Remember, it's not about perfection; it's about the journey of crafting together and celebrating the joy of Halloween as a family. So, go ahead – grab your glue, unleash your inner ghost, and let the enchanting creativity take over!
Happy Haunting, my friends!